Ever had one of those days, or couple days, that you are just so darn tired you can hardly think straight??? The last two days have been that way for me. It is 9 pm here and I am ready to crawl into bed - totally unusual for me.
Today I took my Mom to the doc for some more tests. Lots of driving - I think last look at the odomoter was around 250 miles today!!! It is OK though, she needs to get some things taken care of and if it takes me driving her around to do it then so be it.
I managed to make an image holder tonite though. I filled it with stamped images for a sweet blogging friend of mine who, before our move, sent me a lovely package of images from stamps that I do not own!!! With the move things were so hectic that I put it on the back burner and well, I procrastinate a lot so am just now finishing it up and getting it ready to go postal. Here it is: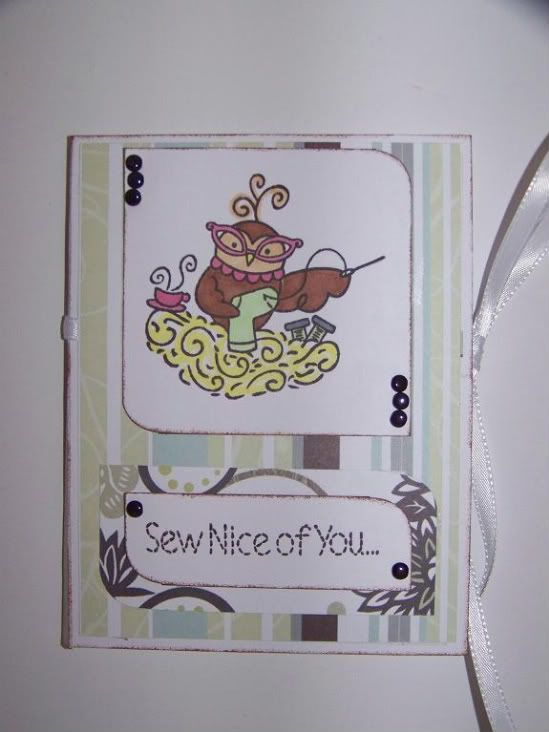 Materials List:
CS = Misc from Stash
PP = Autum Leaves
Ribbon = Offray
Image/Sentiment = Pink Cat Studios
Copics = E53, E25, YG11, RV34, Y02, C5
Brads = Heidi Swapp
Thanks for stopping by and have a good evening. I think I am going to call it a night!!!
Happy Scrappin'!!!