....................is freaking adorable!!! He is so nice, hilarious and inspirational let me tell you!!! Today Cait and I were the 3rd/4th people through the doors at the grand opening of the Michael's in Hurst to meet Tim!!! Watching him demo the products really opened my eyes at how easy some of the things I've shyed away from all these years really is!!! Like grungeboard - oh goodness is my head flowing with ideas!! I have had 3 packs of this since it came out and I've used it once, maybe twice because I would just sit and stare at it hoping it would jump up and tell me what to do!!! Well, now I know what to do with it and HOW!!!! If you EVER get the chance to meet Tim please make sure you do. I drove about 40 miles or so and it was so worth it!!! Here are some pics!!!!
Me, Tim and Cait: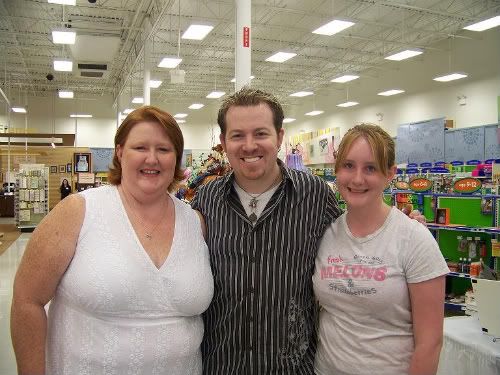 Tim demo'ng stuff: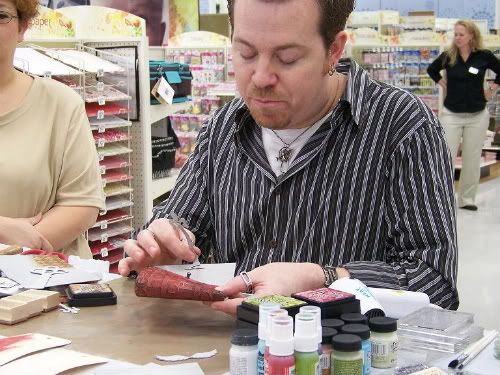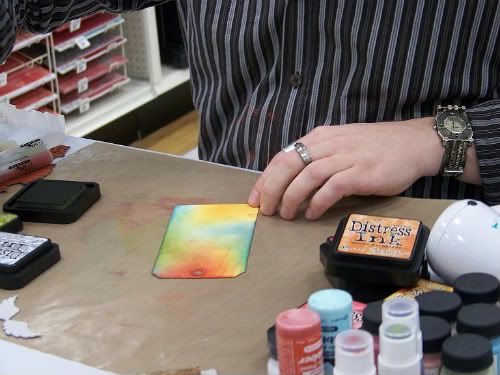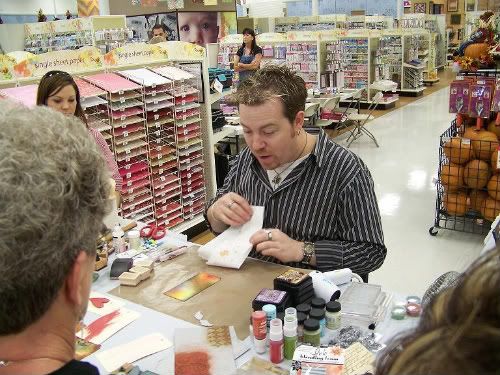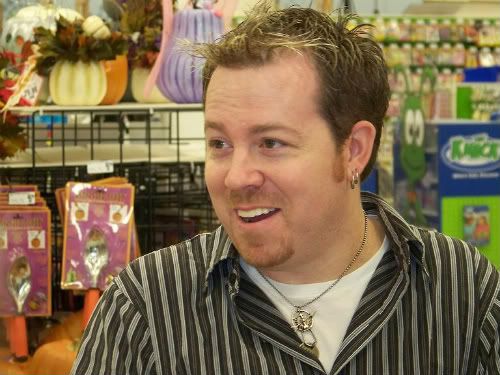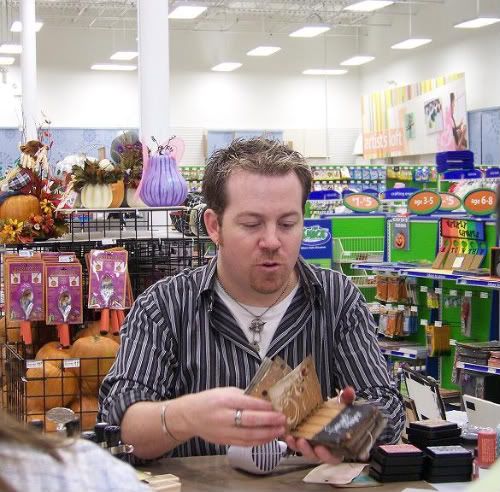 And the make/take that I did and had Tim sign the back of since I had to go earlier than I wanted: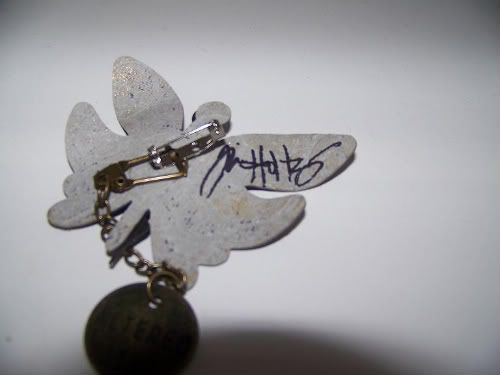 AND...........................I met a wonderful, sweet lady named Val. She is a friend of Melissa/Ziggy over at Just Scrappin' and she said her friend was going to see Tim so we met up!!! She is just so sweet and adorable!!! Here is a pic of her and I!!!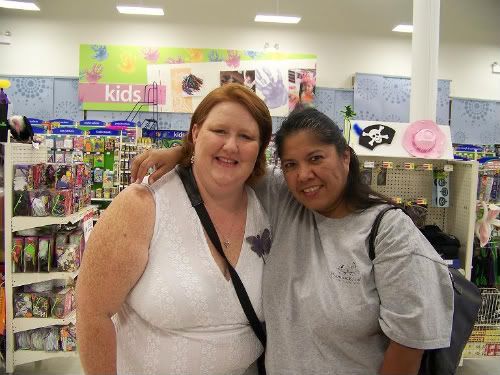 What a great day so far and it is only getting going!!! I am getting ready to head off to the kitchen to finish up our sons birthday cake. He will be a whopping 16 years old tomorrow and it is hard to believe!!!!
Oh, before I go!!! I meant to post this yesterday. My friend Lori showed me an ad in one of the scrappy magazines of some Japanese lanterns made using some of the felt Doodlebug papers. I thought they were adorable and wanted to try to recreate them. Now, I made this first one with no instructions - strictly winging it - so it isn't real great. I plan on doing another and learning from some of the things that didn't work out right on the first one. Yeah, I know I could prolly go find a tutorial on them but it was more fun working by trial and error!!! LOL
Here is the lantern: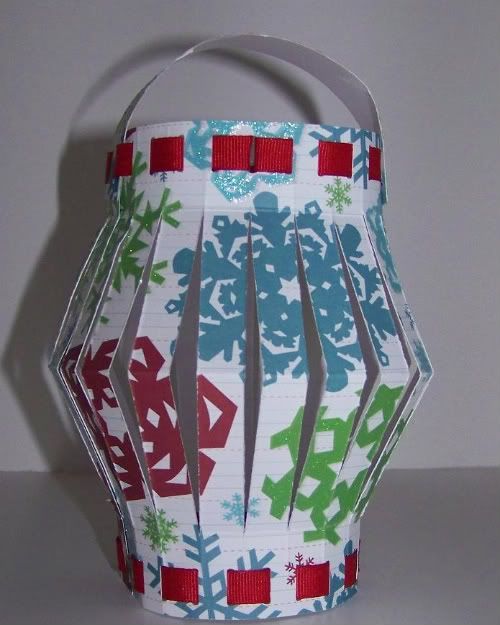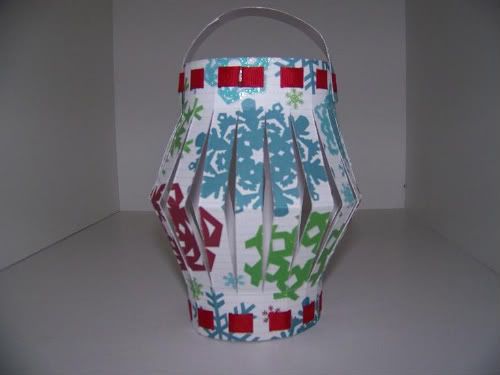 Have a great rest of your weekend!!!
Happy Scrappin'!!!