I was in the 2nd grade and my teacher was Mrs. Hyter - she was fabulous!!! I often wonder what she is doing today!!! So, why do I bring this up??? Well, one of the challenges at JS is to scrap something from the 80's. I actually wanted to scrap my prom picture from 89 but with the move I can't seem to find the box with that picture right yet - I think I know where it is and will have to look tomorrow and maybe do another layout with it.
Here's my LO: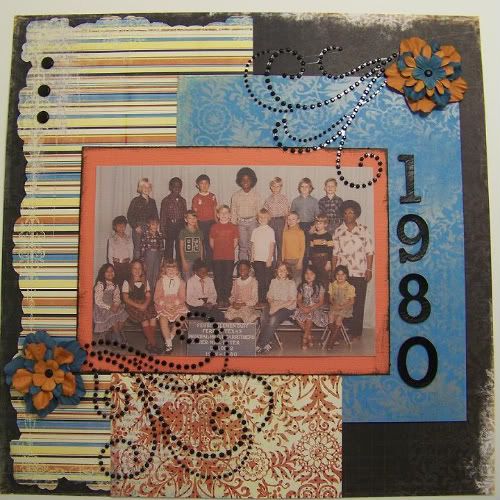 Materials List:
PP = Pink Paislee
CS = Prism
Flowers = Prima
Brads = HOTP
Gem Flourishes = Prima
#'s = Thickers by American Crafts
Thanks for looking!!! Happy Scrappin'
PS I'm on the bottom row, third from the right!!!