................for our DT card reveals at
Am I A Scrap Addict - Sketches.
As always, the team has shown their amazing talent with everything done!! I am always so inspired to scrap right after a layout and card reveal!!! Please make sure you stop by and check out everyone's work and leave some love!!!
Here is my card: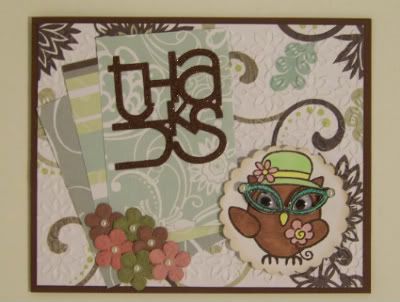 Based on Deanne's sketch: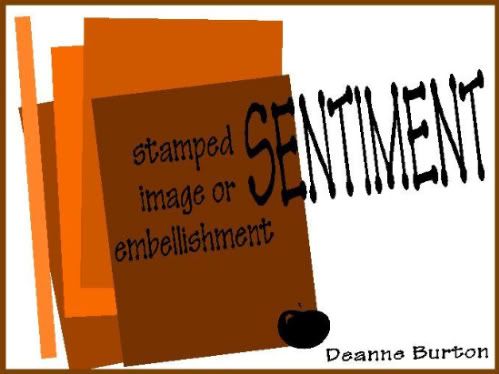 If you look close you can see that her eyes are really the little googlie eyes. I double stamped the image and cut out the glasses to place over top of them so there is a little movement when the card is moved. One of my favorite things to do is double stamp and layer and adding these googlie eyes just made me giddy!!! LOL
Here is my materials list for this card:
CS = Bazzill
PP = Autumn Leaves
Image = Pink Cat Studios
Ink = StazOn Timber Brown
Die Cut & Embossing Folder = Cuttlebug
Stickles = Mint Ice
Flowers = Prima
Pearls = Mark Richards
Googlie Eyes = Misc Stash
Copics = Y02, BG23, RV11, E25, YG11
Last reveal I offered up a blog RAK to anyone who used Deanne's sketch as inspiration and posted the link here and on her blog. I didn't get much response from that - well, no response to be honest - so I thought I'd give it a shot one more time. If you like to make cards then take a few minutes and whip one up using her fabulous sketch here and I'll put everyone's name that links it here and to the
Am I A Scrap Addict - Sketches post
of our reveal into random.org for a little scrappy prize!!!
I have some errands to do today and then I hope when I get home I can get scrap happy - my head is just flowing with ideas after the last 2 days of releases so I need to put them into action or they'll be lost forever!!! LOL
Have a great day!!!
Happy Scrappin'!!!!
PS
Elf Creations
had a yummy blog candy going on through this Friday!!! Stop off and enter!!!