...............some pics!
First for the card. I graduate from "teller training" on Thursday and thought it would be nice to make a card for each of my classmates (only 7 of us). The challenge at
House Mouse
this week was a sketch challenge and I loved the simplicity as it allows me to whip these cards out by Thursday.
Here's my card: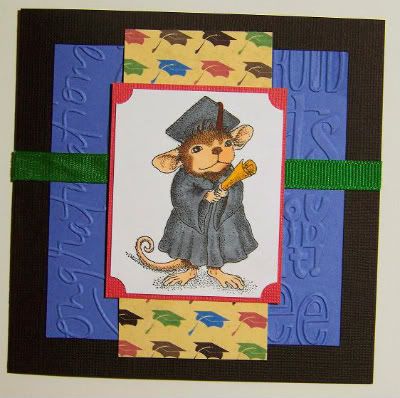 And the Copics used:
Now for some pics!!!
Yesterday morning Rob and I decided to take a drive to relax after working all week and a rough weekend ahead of me with lots of studying for my normal classes PLUS the teller training I am in. All week long on our way to work we've seen hot air balloons and none were in sight....................until we crossed under Paseo Del Norte and there they were - on the ground some full of air ready to launch others just being laid out to begin prep for launching! I was so tickled as I just love them and so want to go up in one some day!!!
Here's the hot air balloon pics I got (well some of them):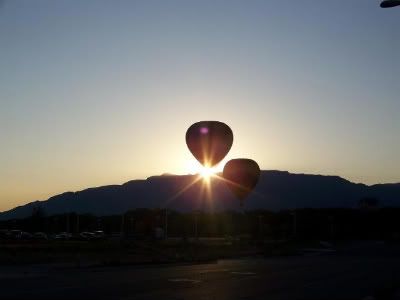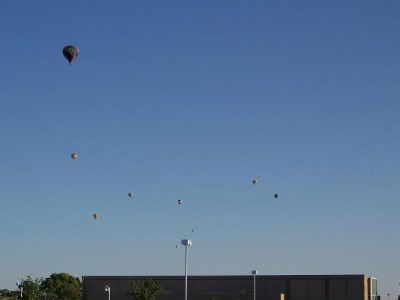 And then we were getting ready to leave and saw the Wells Fargo Balloon Team out getting set up - in training we've talked several times about the WF Balloon Team so I was really excited to see them so I had to stay and watch from start to finish - just a few of those pics but I have a bunch!!!!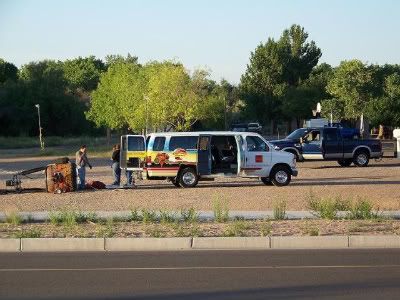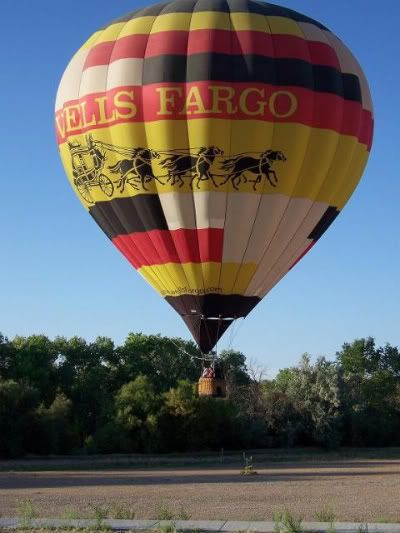 After all the excitement of the hot air balloons we decided to drive up into the Sandia Mountains - wow is all I can say. Just a few pics from that drive.
From the Sandia's looking towards Moriarity:
From the Sandia's looking over the city of Albuquerque:
Top of the Sandia's looking towards the Tramway that runs up from the base of the Sandia's to the top - I can't wait to ride it!!!
These hummingbirds were up top where we took the above pics at - almost 11k elevation!!!
And a shirt in the gift shop atop the Sandia's where the hummingbirds were (I so freaking love this shirt):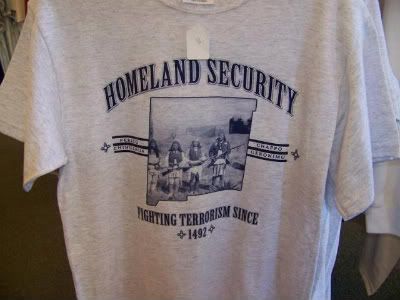 The sign over the gift shop showing the elevation: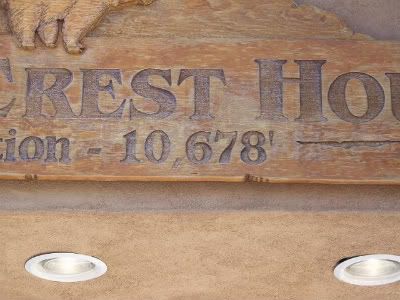 This is what is now referred to as the "squabbit" - it has bunny ears, a squirrel body and tail but it HOPS!!! Yes, it hopped across the road like a rabbit!!!
A couple beautiful butterflies we were able to get pics of: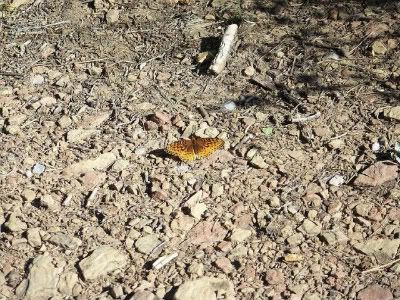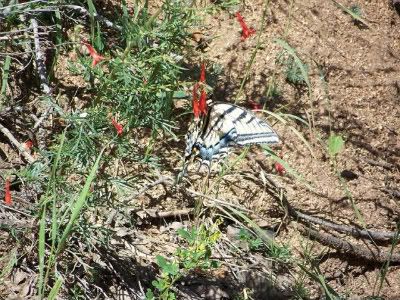 Think we should be careful up there in them woods???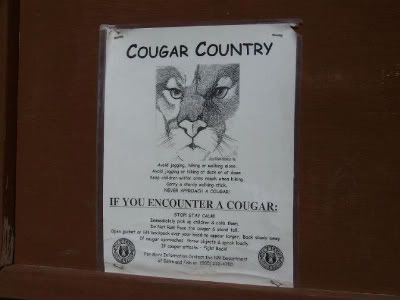 Well if the signs didn't convince you maybe Rob's little friend can!!!!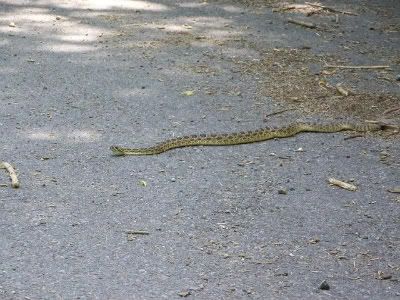 When I said little I meant HUGE - that snake was one of the bigger rattlers I've ever seen in person and I had to yell at my husband AND whack the crap out of him when he got back in the car cuz he was out throwing rocks and tree branches at the darn thing! I mean, it was for a good reason as we saw 3 ladies probably in their 50's to 60's come from one trail and go down another and walk right past him (we didn't see him til after they had already gone) so we were worried they would come back by and get bit. Finally the forest ranger came by and we showed him and he was like holy crap that is a big rattler - he went and got some hook thing and picked him up and flung him back up into the brush so lets hope he stayed up there!!! Regardless I kept yelling at my husband that the snake could move faster than him so get his butt back in the car!!!!
And now this, is my little friend - yes, I was actually this close to get pics and he wasn't too skittish!!!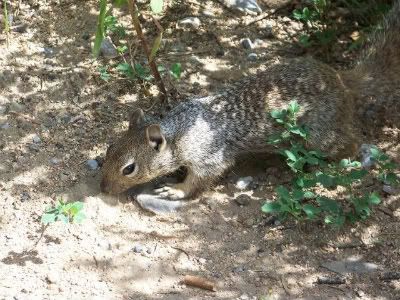 Well, besides studying hard that is a peek into our weekend! I hope you all had a great weekend! Thanks for stoppin' by and happy scrappin'!!!