...............Imitation is the best form of flattery. So, I must say I am flattered to see several imitations of my
Just Magnolia
card floating around out there. I am so honored that I was able to provide inspiration for some of you - thanks for letting me know!!!
It is such a great design that I decided to "imitate" it myself this week for the
Inky Impressions
blog challenge "Tag, Your It" challenge - I did change it up just a bit by putting the image on the tag and inside the pocket instead of outside the pocket but I stuck with the basic overall design.
Inky Impressions were generous to offer a digi design to use for the challenge so that even us that are unfortunate to own any Inky Impressions at this time could play along!!!
My card: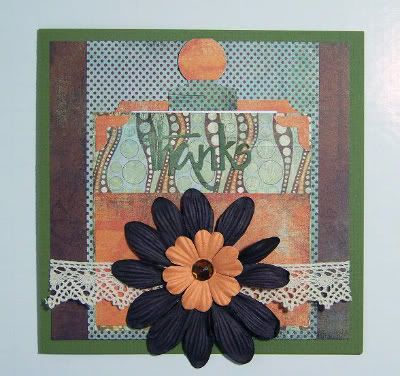 the tag pulled out: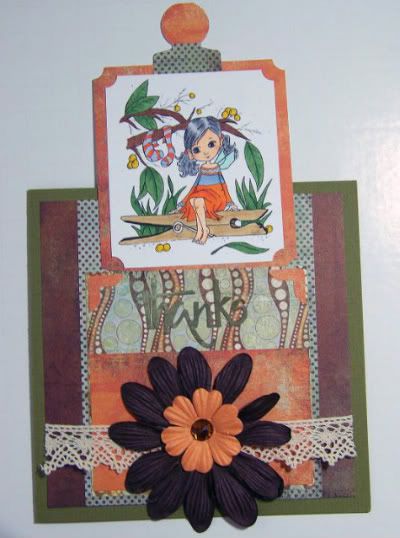 the tag by itself:
and Copics used:
Isn't this image just adorable??? I totally love it and plan to use it again soon!!!
Thanks for stoppin' by and happy scrappin'!!!
PS: This design was originally inspired by the weekly challenge at
Just Magnolia
using the fab sketch by Martine!