It's Monday and typically my day to reveal for
The Cuttlebug Spot
. I am a little disappointed though, and pissed off to be honest. Nilda, our DT leader over at The Cuttlebug Spot was mailing us out some of the new CB folders that ProvoCraft so kindly donated (check out today's prize too) and my jerk of a mailman did it to me again! He marked my package "Attempted Not Known"!!! What the heck?? I mean I get mail EVERY day, I get NetFlix movies, I get scrappy packages, I get packages from my Mom but once in a while he just chooses to not deliver one!!! So, I didn't get to use the new folders this week for a card but I just couldn't NOT participate. I chose to use a newer to me folder, Argyle, and make this adorable card with it! I hope you like!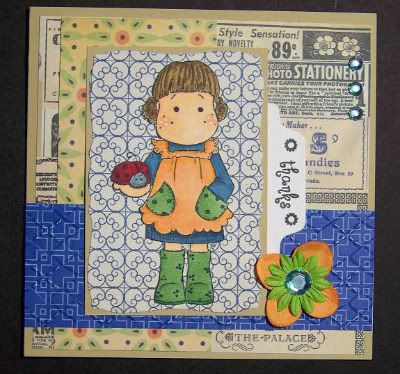 And the Copics used: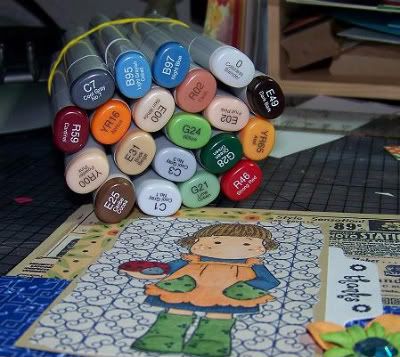 I really need to get more of the Magnolia, Sarah Kay and Rachelle Anne Miller stamps because I know you are all getting tired of seeing the same images just colored different (heck, I am too!!! LOL)!!! Hopefully in the next few weeks I can get some and mix it up a bit - it isn't like I don't have ANY other stamps I could use!!!
So, out of the new release folders what is your favorite?
Thanks for stoppin' by and happy scrappin'!!!