Hi all!! I was blog surfing some more tonite and ran across the sketch challenge at Stampin' Bella - why the heck do I forget about the weekly challenge there?? I have close to 20 Bella stamps and def need to use them more so, I've added the Bella Blog to my blog roll so I'll see when it is updated! Maybe then I'll remember to use my Bella's more!!
Anywho, my card is based off the sketch at
Bloggin' Bella for the Bellarific Friday
challenge (if you scroll about halfway down you'll see my card posted there...wooohoo).
My card: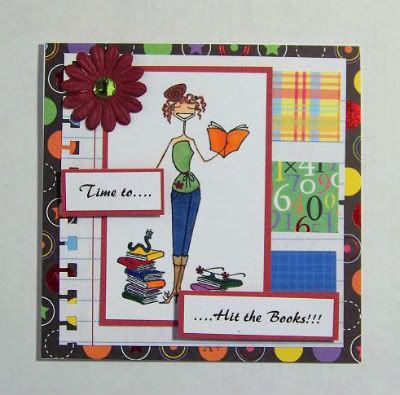 and Copics used: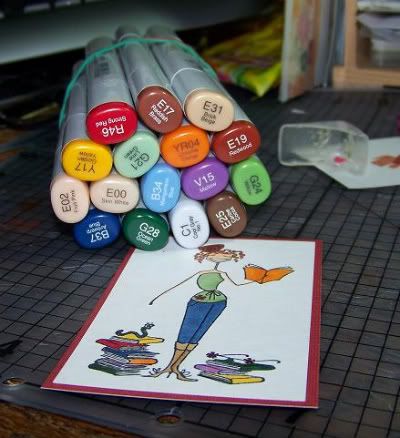 With my new term starting back yesterday I thought this Bella fit perfectly for a quick reminder that it is time for me to hit the books again!
Thanks for stoppin' by and happy scrappin'!