I created several sketches today and thought I'd share one that I used to make a card with tonight. You are more than welcome to use my sketches at any time, heck, I'd be honored if you used them. The only thing I ask for you to do is credit me and link back to my blog if you do decided to use one.
This card was made using one of the sketches I made today and to fill a couple challenges:
Basic Grey
- Color combo of pink, brown and yellow. I used papers from Blush and Infuse lines along with LilyKate ribbon.
Stamp Something
- Birthday somethings.
My sketch:
My card: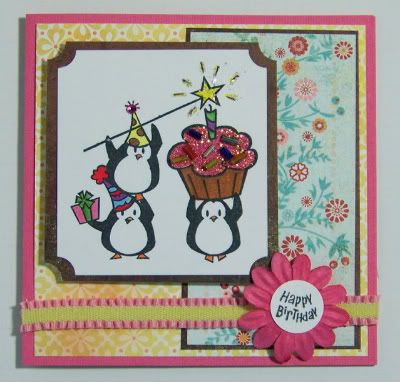 and Copics used: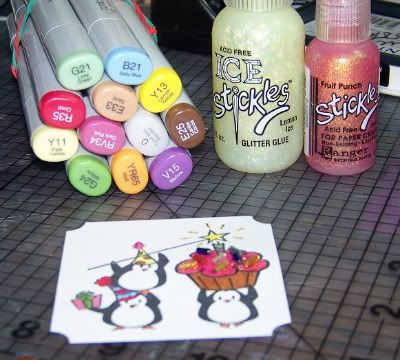 Let's see, supplies used: BG DP from Infuse and Blush lines, BG Ribbon from LilyKate line, Copics, Stickles, beads from stash for "sprinkles", Prima flower, Image and sentiments The Cat's Pajamas and Bazzill CS.
What do ya think? I'm hoping I'll be back tomorrow with another card using one of my sketches. Remember, you are more than welcome to use my sketches just please link back to me giving me credit for them.
Thanks for stoppin' by and happy scrappin'!!!