What a great day I have had spending the morning scrapping with my daughter! We went to a crop and although we didn't really feel at home there we enjoyed each others company and got several images colored and paper assembled to create the cards when we got home (believe it or not I took only ONE bag and my tool carrier!!) since I didn't have EVERYTHING with me that I usually need.......LOL.....yes, I do NEED it all to work comfortably because as soon as I don't have it I realize I so so so need it!
Anywho - enough chatter, check out my cards!!!
Hello:
I completed this card for the sketch challenge at
Friday Sketchers
: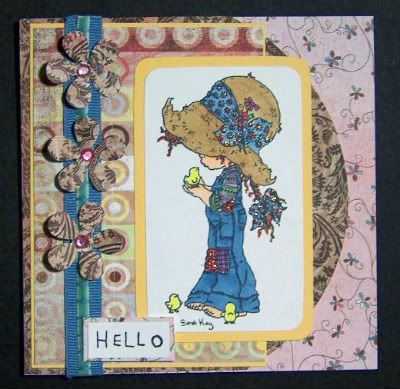 and the Copics used: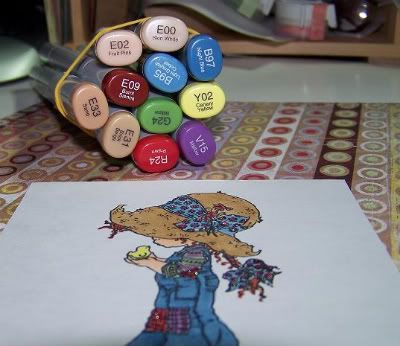 A Best Friend is Someone who Brings out the Best in You:
This card takes care of three challenges.
Secret Crafter
- Cute as a Bug
Papertake Weekly
- Four Seasons (Spring)
Mojo Monday
- Sketch challenge.
and the Copics used: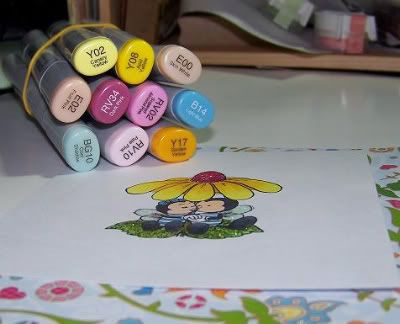 If at First you DO Succeed, Try Not to Look ASTONISHED:
This card is for the challenge at
ABC Challenges
- Zero embellishments. OMG this was harder than I thought - I kept trying to put ribbon and flowers and gems on this and had to stop myself every time!!!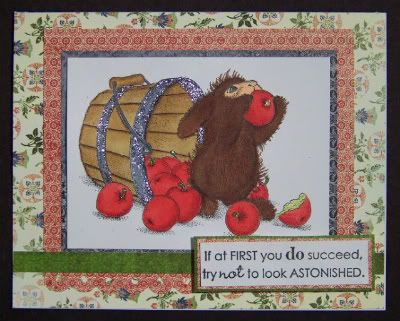 and the Copics used:
OK, that is all I have to show today. I need to get some school work done then hang with the family.
As always, thank you for stopping by. I really enjoy seeing everyone who has visited and left comments!
Happy Scrappin'!!!