While at the mall with the kids waiting for JC Penney to open so we could finish school clothes shopping I told Cait she should go into the salon and get her hair cut - she's been talking about it for a while just hadn't done anything about it. So, in we went while Dylan did his shopping in Penney's. Cait chose a stacked bob style cut and talked me into getting my hair cut as well - into a very similar style.
Here are pics of our new "do's":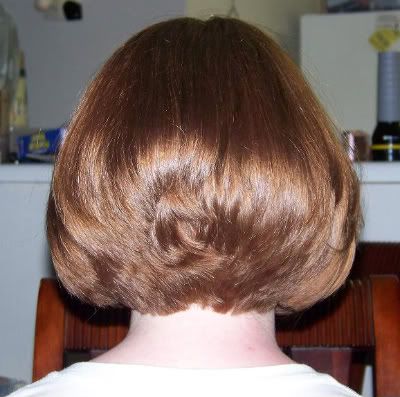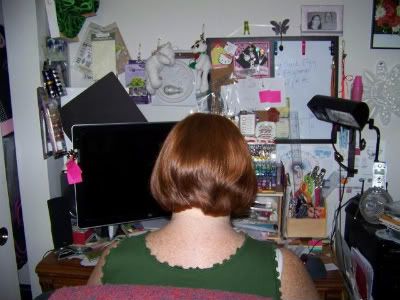 Whaddaya think? I am hoping it is easier and quicker for me to fix for work and the same for her with school.
And I can't forget Dylan - he found these shorts and just loved them but man they are so heavy!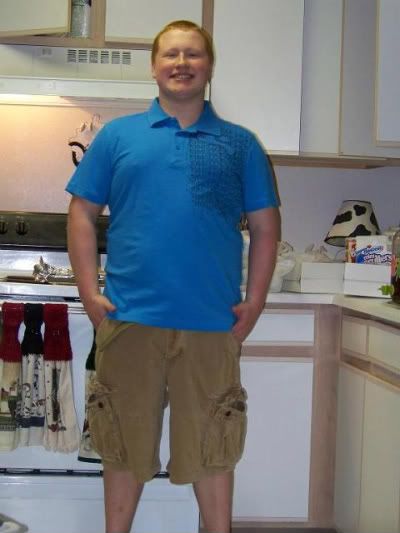 Don't forget tomorrow is Charisma time! Thanks for stoppin' by and happy scrappin'!