................Girlfriend!!
Oh yeah, this song rocks! I've been singing it all day in my head and had to pop up the video on YouTube so thought I'd share! These guys are flippin' awesome!!!
*********IMPORTANT DISCLAIMER*************
This song contains lyrics that are not necessarily appropriate for all so listen at your own risk!
And now for me being a bad, bad girl..................LOL!!!
I ordered some new Magnolia stamps about a week ago - I couldn't resist them even though I shouldn't have!!!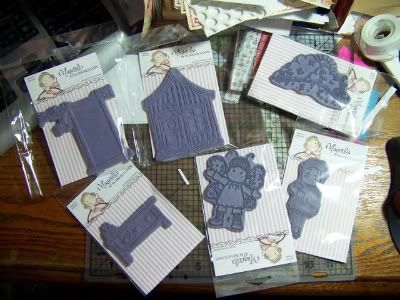 I got Butterfly Tilda, School Books Tilda and then background images: Spring, Cottage, Desk, Swing.
Now I just need to find time to play with them! I have been working this week and then finals are this week and my DT work so it leaves little time for me to play right now!!!
Thanks for stoppin' by and happy scrappin' - I hope to have some work up this weekend!!!