Hi all! Michelle at
Michelle's Scrapbooking
has started her own stamp company -
The Pixie Cottage
. She is holding a design team call and well, I decided I wanted to try out! So, if you are interested go to
The Pixie Cottage Design Team Call
post and do as I am doing!!!
The requirements are to post 3 of your recent projects, link back to the DT call post and an email with the information requested for the call..................so.............here goes!!!
My 3 recent projects I'd like to submit are: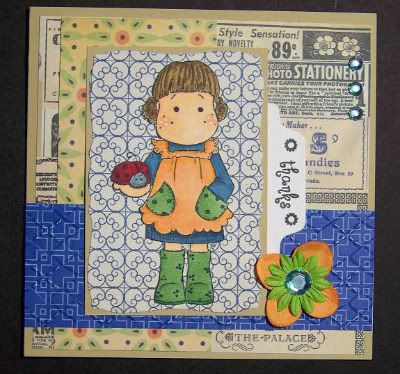 I could post so many more that are favored by me but since the call only asks for 3 I won't bombard them with more (the side link on my blog goes to all my cards....***snicker***)!!!
So, cross your fingers and wish me luck!!!!
As always thanks for stoppin' by and happy scrappin'!!!