Well, this is the last one I am gonna get done this weekend as I am ready to call it a night!!! I had so much fun with the crop at Treasured Scrapbooking and feel like I got so much done!!!!
OK, this last one doubles for Marilyn Monroe duty at TS and JS!!! I love this pic of me and plan on putting the date on the bottom right corner after I find out from my Mom when it was taken!!!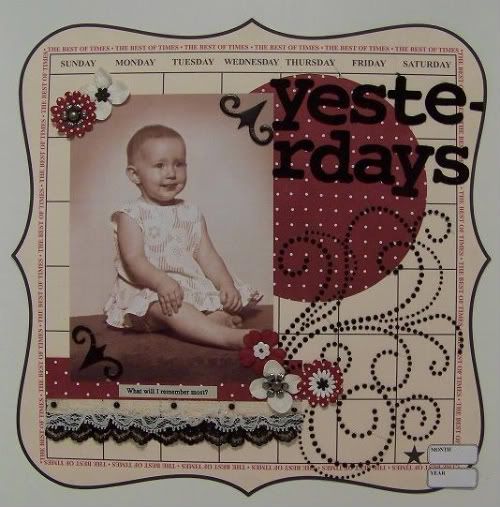 Thanks for stopping by and happy scrappin'!!!!