Sunday was the reveal for my DT spot over at
Am I A Scrap Addict - Sketches
!!! I mentioned before we are now going to just one reveal per month so on the 1st of each month you'll see my work but make sure you stop by on the 15th as well as Team 2 for De will be revealing then!!! So you are still getting 2 sketches for LO's and 2 for Cards each month!!!
Here is the sketch I worked from this month: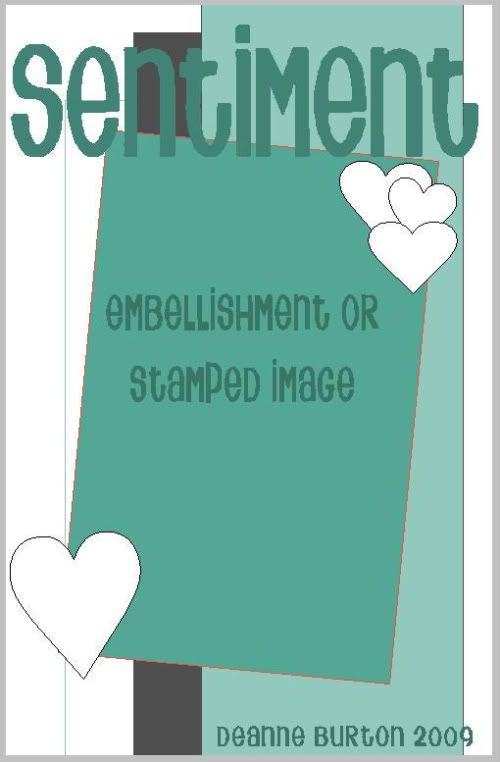 And my card:
And some LO's that I've done this last month for the
Treasured Scrapbooking We Love Our Members Contest
. We weren't allowed to show them except on our blog (yeah I know I could've shown them but chose to wait til we could post them anywhere) until the contest was over. The winner should be announced this week!!!!
Week 1:
Our first challenge was to work from this photo Valentine setup:
and we had to use the title "Life is Like a Box of Chocolates", a pair of wings, 3 hearts, a bow and only the colors red/pink/brown/white or cream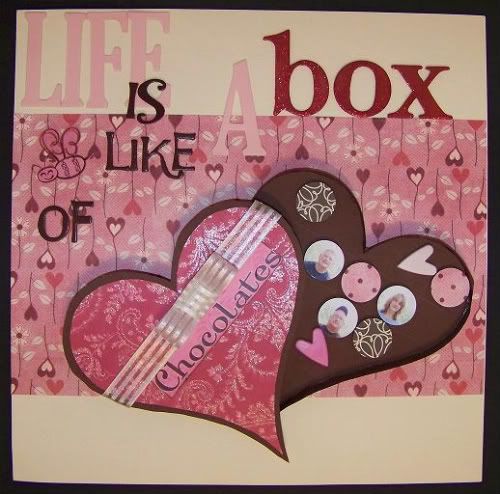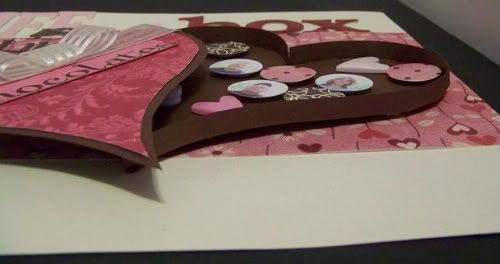 The bee was stamped in timber brown to stay true to the color scheme.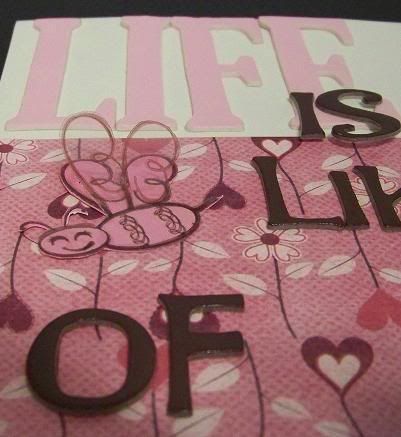 Week 2:
We had to use one of the categories from the teleflora website that classified you as the type of girl you were for flowers as the title of your layout, only one photo, you had to be in the photo, 10 flowers, journaling about why you are the type of girl you chose on a journaling card. I chose "The Girl Who Has Everything" as I feel I have been truly blessed with the things in life that matter!!
Week 3:
This week we had to use part of all of the lyrics from Moonlight Serenade by Glenn Miller and something that had been in our stash at least 6 months
Week 4:
Final challenge was this ad inspiration:
along with at least 3 photos, stamping on the LO and at least 5 eyelets/brads.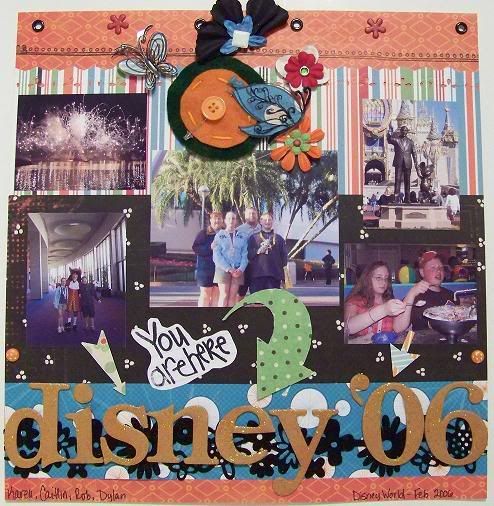 Even with sickies in the house I managed to get a little done in February!! I was hoping for a better start to March but Cait is sick again - she stayed home from school again today and sounds just horrible. If she isn't better by tomorrow off to the doctor again but I'm hoping it is just a cold.
Thanks for stopping by and happy scrappin'!!!