Well, when I got home from Hobby Lobby today I had exactly what I needed to do this layout. I went looking for brown stickers or rub-ons of some kind and I hit the motherlode jackpot!!! I got Thickers on clearance for $1.79 per package and $2.39 per package (normally $4 and $5).
So, this LO is doing triple duty - man I'm loving being able to combine stuff lately!!! It completes the 1 hour challenge at
Just Scrappin'
, the sketch challenge at
My Sketch World
and the
Maya Angelou challenge at Treasured Scrapbooking!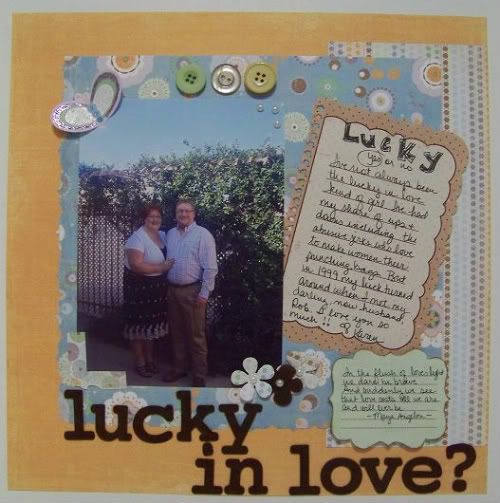 Thanks for stoppin' by and happy scrappin'!!!!