The weather here in Texas has been crazy. One day it is chilly the next is it warm - what the heck is up with that??? Last night we had a storm roll through out of nowhere and it hailed, yep, lots and lots of hail! I got pics and will share them in another post later today as I have to get going somewhere this morning but I wanted to post this card I made last night!
I did this one for the sketch challenge at
Mojo Monday
by flipping the sketch upright. I also, like you would suspect anything different, combined this with the
Penny Black Saturday challenge for Think Spring
.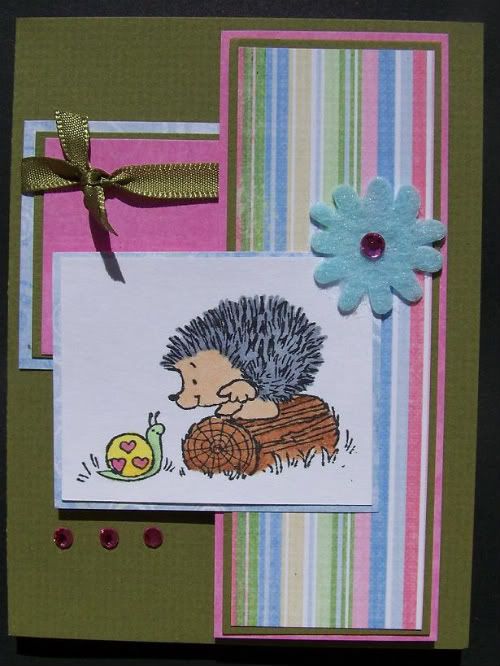 Thanks for stoppin' by and happy scrappin'!!!!