Well, Cristal at
Just Scrappin'
challenged us to scrap basically our style - nothing fancy, just what we feel is our standard. Since I tend to vary from LO to LO it was difficult for me to pinpoint what my style is but looking at the LO's I've done since the start of the year I saw a few things: lots of flowers, minimal pics (rarely more than 2), bling and lots of patterned paper. Another thing that has become more me is working from sketches - they really do give me a starting point instead of me sitting around for hours staring at the pics and papers trying to figure out what the heck I'm gonna do. So, I found a sketch that I totally loved over at
Creatively Yours
this week and I used that sketch to help me scrap my style!!!
Tell me what ya think!!!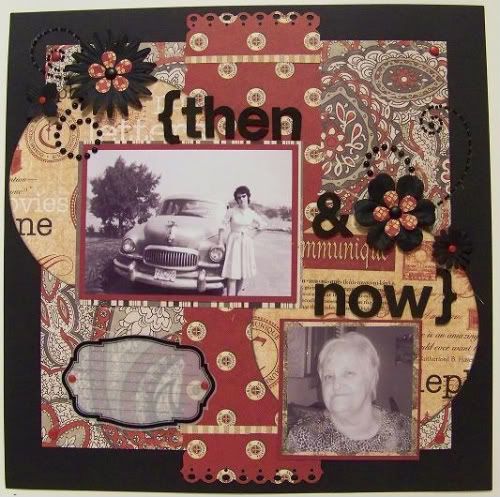 These pics are of my Mom back then and now - I left the journaling spot blank as I want to get a better time frame of the first pic and some thoughts from her to include on it!!!
Thanks for stopping by and happy scrappin'!!!!