I love the random, goofy photos I find of Cait on the camera or desktop of the computer. Silly girl - she rolls her eyes when I scrap them but hey, if they are on my camera or my puter they are fair game!!! Wait til you see the one of Rob that I can't show til tomorrow - bahahahahahahaha!!!!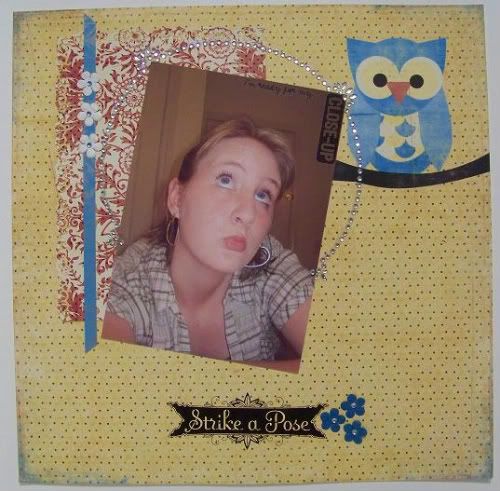 So a funny little story behind this one. I was desperately looking for just the RIGHT sketch to use on this - I love sketches because they always jump start me. Well duh, why do I frantically search when I am on a DT for a sketch blog!!! OMG I wanted to kick myself!!! Then, to top it off I am editing this post now because I didn't even show the site OR the sketch I used...........I am so out of it tonite!!
OK, I used this sketch:
From Am I A Scrap Addict - Sketches!!!
Another challenge for the Treasured Scrapbooking crop this weekend!!! Stop by and join in on the fun!
Thanks for stopping by and happy scrappin'!!!