Well, I haven't done much this weekend except witness my BFF from high school say "I do" to her soul mate. It was a beautiful ceremony and was good to see a few people I hadn't seen in years!
Before we left the house I had to get a couple pics of the kids because they were both "cleaned up" for the wedding - poor Rob had to work.
Here is Ms. Cait - she is doing an ad for McDonald's coffee it looks like: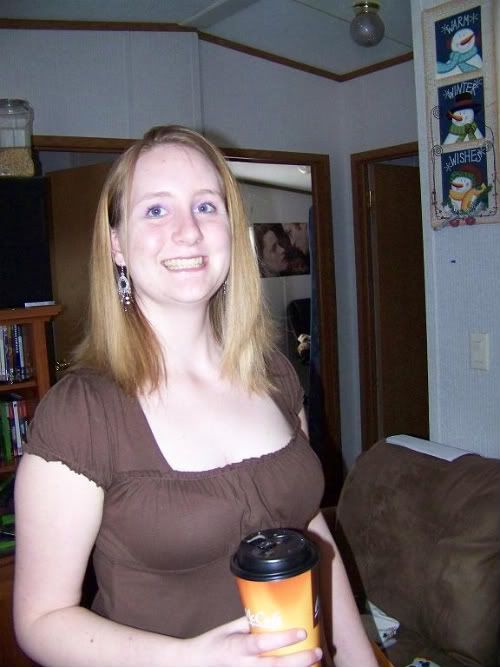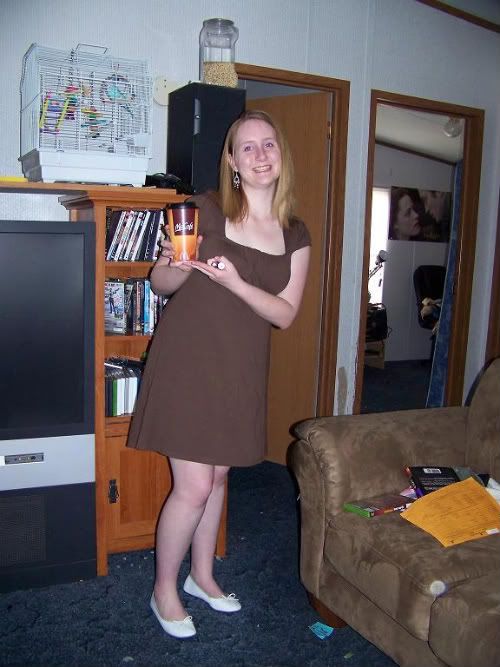 And Dyl looking real handsome:
And here's a slide show from the wedding:
Thanks for stopping by and happy scrappin'!!!