OK, my sweet friend
Aymee
is on the DT over at
The Cuttlebug Spot
and this weeks challenge was to do a Serendipity card - check out
Aymee's blog
for more info on how to make one and make sure you hop over and play along at
The Cuttlebug Spot
as well!!!!!
So, I combined this card for 2 challenges - the Serendipity challenge at The Cuttlebug Spot and then one of my favorite card challenge blogs,
Penny Black Saturday Challenge Blog
- I love love love PB stamps which is why this is one of my fav blogs!!!
Here's my card - tell me what ya think!!!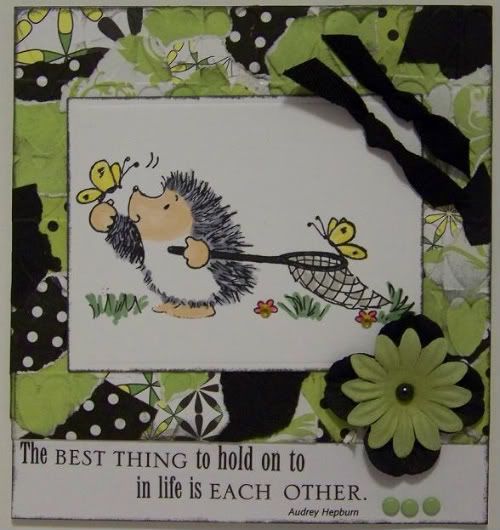 I'm hoping to get a few more things done tonite so be on the lookout tonite or tomorrow!!!
Thanks for stopping by and happy scrappin'!!!