.............in my attempt to NOT make another easel card!!! LOL Seriously though, I was so flippin' close to hammering out another easel card then I remembered my promise - I'd "TRY" not to make another for a while at least not any that I show and well, I love to show everything I make so........................no easel card for me tonite!!!
I am not sure how I am liking this one as it is extremely simple for me other than all the flaps and flippin' but it is kinda of cool I guess...........you tell me!!!
My card (sorry the first pic is blurry, not sure what is up with that):
as it unfolds the 1st time: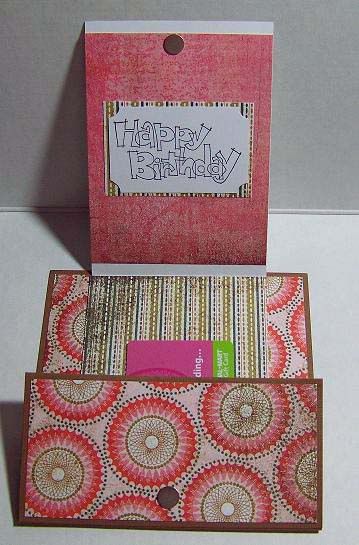 and the third time to reveal the gift card:
and Copics used: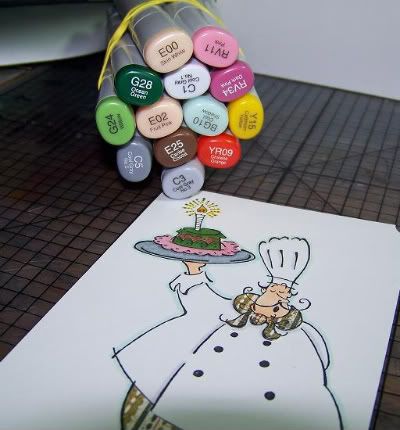 The little silver circles you see on the first and third flap are little magnets - I just love how they hold the card closed til it is ready to be opened!!!
Thanks for stoppin' by, let me know what you think and happy scrappin'!!!