It's Monday and that means it is time for our weekly challenge at The Cuttlebug Spot!!! Our challenge this week is to work with monochromatic color schemes. We could use black, white and a single color for our work including our images (well, you can use flesh colors if you really NEED to!!!). I have seen the black and white image technique before and have even attempted it once before to give up out of frustration. I decided this time I was gonna make it work only to run into more obstacles! One of my gray Copics was dried up and the other gray color family I didn't have enough of so I had to improvise! I really like how she came out and want to practice with this technique a bit more!! (The B&W coloring is the something new...LOL)
My card:
And Copics used to color B&W: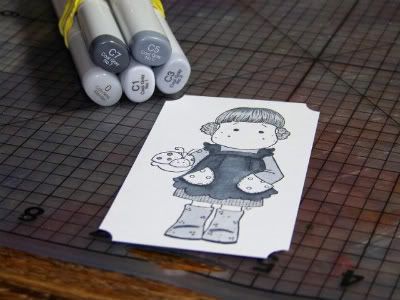 And Copic used for my pop of color: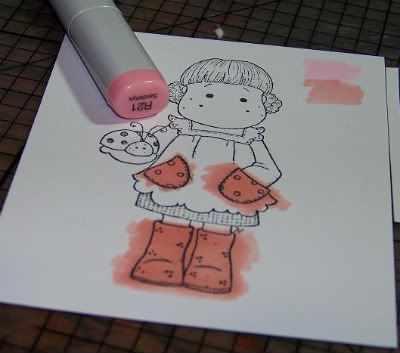 I really like how this turned out and once I get the refill for the one gray and a couple other gray's I really think I can make it a lot more dramatic. One I'd love to figure out how to do is sepia tones - now wouldn't that be gorgeous??? I might have to do some searching and even some experimenting with the colors I have!!! If you know of a sepia tone Copic tutorial def link it for me, I'd love to have a starting point!!!
After I figured out the B&W part I went looking for a sketch to work from and as always,
Just Magnolia
had what I needed, when I needed! I used their
sketch by Mina
for my inspiration to get going and on the strips behind the image I did the inked embossing technique featured a few weeks ago at The Cuttlebug Spot!
Now, the Happy Birthday part. Today is Dylan's birthday. He is a whopping 17 years old! Wow how time flies!! I came into his life right around the age of 7 (maybe a little before) and it amazes me to see how he has grown from the little squirt he was (always shorter than everyone) to the young man he is now (taller than me now LOL). So, from me to him:
Happy Birthday!!!!
As always, thanks for stopping by and happy scrappin'!!