I'm keeping this short and simple because tomorrow's post with my Cuttlebug Spot reveal will explain more of what has gone on this past week and why I'm so tired..........LOL, it's been an interesting week.
Anywho, I got a lot done today including all 3 of my DT things for this week (Cuttlebug Spot, Charisma Cardz and guest DT at Cute Card Thursday) and then this one super fabulous card (if I do say so myself). I'm not one to usually toot my horn and say how great my stuff is - don't you hate those people who have to brag about how good they are to you? Anyway, I don't ever want to be one of those people but today is a must!!!
I made this card for several challenges:
Just Magnolia
- Bright and Cheery

Friday Sketchers
- Amazing sketch this week (heck, every week)!!!
Magnolia-licious Highlites
- Instead of the usual monthly sketch challenge it was a template challenge for an easel card. Let me tell you, this card was so fun to make and turned out so stinkin' cute that I see this style of card in my future quite often!!!
My easel card - I need to get a pic from the side so you can see how it stands up:
Top view:
Details: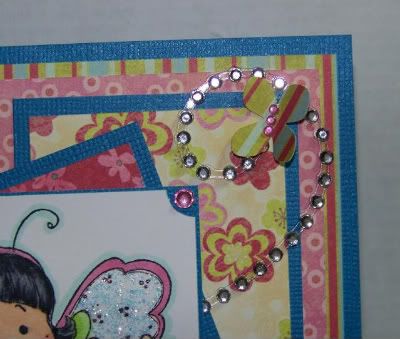 And flat for mailing purposes: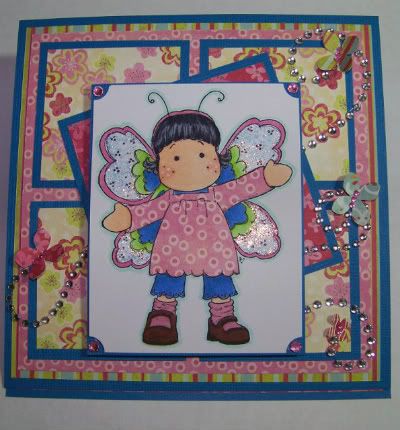 And Copics used: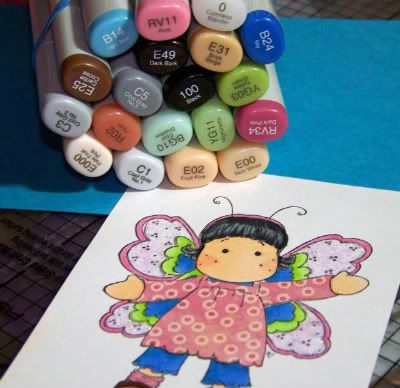 I would love to hear what you think about this one!!!
I think I am about to head to bed - doctor appointment for me in the morning before work then a long day at work and after being sick (more details tomorrow) a whole day tomorrow will most likely kick my butt!!
As always thanks for stoppin' by and happy scrappin'!!!