I got this image as part of a prize pack from a challenge blog a while back and haven't really gone through the images to see what was there til yesterday. I found this gorgeous WoJ image and knew I had to use her - isn't she just gorgeous!!!
Anywho, this card is for the
Caardvarks challenge
asking for a tall card - well, it isn't really really tall but it is definitely more tall than wide than my usual cards!!
My card: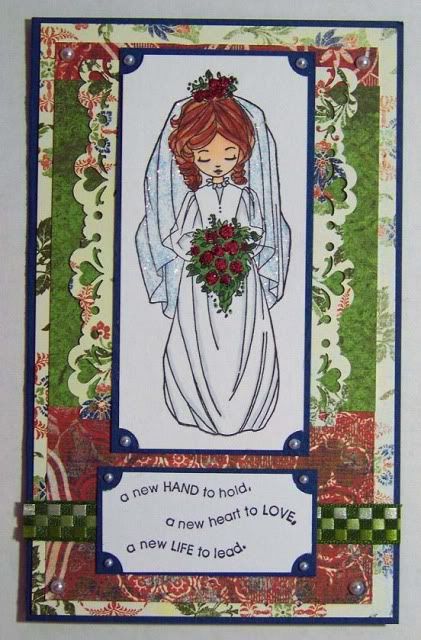 and Copics used:
A very simple card but I think I like how it turned out!!!
Thanks for stoppin' by and happy scrappin'!!