This first card I made using October's Sheetload of Cards which can be found
here
- I have to admit, I look at the file every month and think how cute the designs are but I've never sat down and utilized the format they have until now (with a few tweaks of my own...LOL)!!! I flew through making this card in an unbelievable amount of time, heck, it took me longer to choose my image and papers than to make the cards!!!
Anywho, here's my card: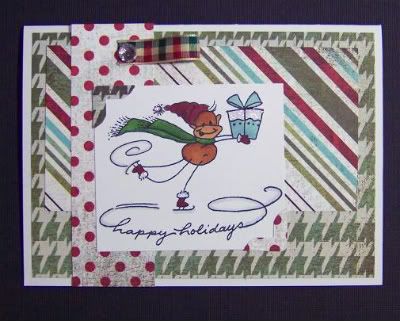 So seriously, if you are looking for a way to make quick holiday cards I totally recommend going to Sheetload of Cards and check out each months project sheets - you will be amazed at how quick you can pop together some absolutely adorable cards while utilizing your papers to their fullest extent! I am definitely using this again for the rest of my holiday cards!!!
This next pic is my 2nd set of 5 cards that I've made for my show on the 14th of November - I am hoping to get 48 more sets made by then!!! I am also still working on single cards, jewelry and maybe some sewn things!!!
My cards: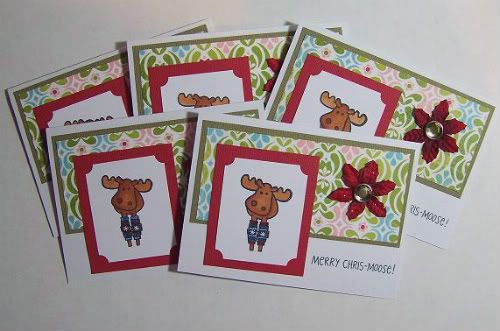 Thanks for stoppin' by and happy scrappin' - I am off to make some more card sets (I'm thinking my ice skating Changito is gonna be a 5 card set since I used the sheetload of cards desgin)!!!