I've set this post to auto post so let's hope it works!!!
This is my first week to host over at
Charisma Cardz
and I'm so darn excited about it! As my first challenge I put thought into the time of year it is, the fact that EVERYONE will be doing Halloween stuff and the approaching holidays. I was thinking how stressful the approaching holidays can be and BAM my challenge came to me! My challenge this week is "It's So Distressing"!!! I want everyone to pull out their distressing tools, inks, paints, scissors, sandpaper, you name it and "de-stress" yourself by taking it out on your cards, layouts or projects!!!
So, here's my "de-stressing" that I did on my card, the cute little laced up part I borrowed from my dear friend Aymee!!!
And Copics used: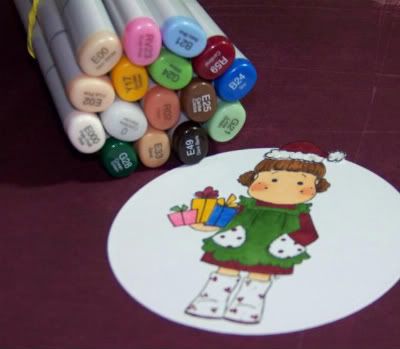 So what do you think? Can you help your self "de-stress" a little from the approaching holidays by "distressing" your projects? I'd love to see what you do so make sure you post at
Charisma
and I'd love if you post here sharing that you took part in the challenge!!!
Now a few pics to share:
As I mentioned, Monday was my son's 17th birthday. He requested smothered pork chops, home made mashed potatoes, home made bread and the veggie was up to me - so, as part of what I try to do for my kids birthday each year, I cooked the meal he asked for.
Him enjoying his meal:
The birthday cake & blowing out the candles:
And finally the card - we ended up giving him cash so he could buy what he wanted:
And a few pics from my parents visit over Labor Day weekend - these were taken in Old Towne and then a couple from the top of Sandia Peak:
As always, thanks for stoppin' by and happy scrappin'!!!