Aymee and Marlene are hosting a holiday tag swap over at
JS
. Sounded like so much fun so you know I had to join in. I haven't committed to a number of tags quite yet with out upcoming move and me starting back to college tomorrow, but I did start working on them. The first one isn't so great, I was trying to get the feel for it but the 2nd and 3rd came out a bit better. I did the back of the tags the same so I'll only show one pic of that!!!
First Tag: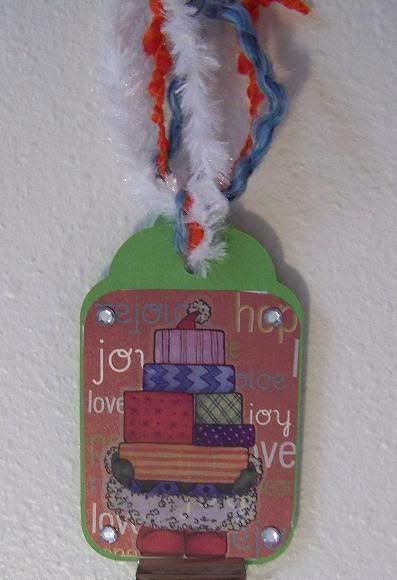 Second Tag:
I really love that fabric tag - I have no clue where I got it but it was in my stash screaming to be used!!! LOL
Third Tag:
And the back of all 3 tags: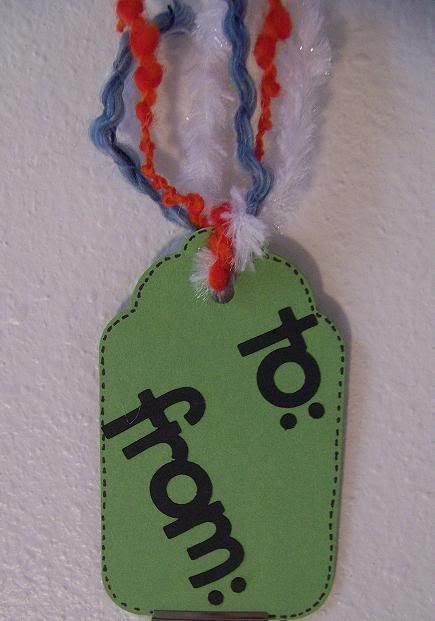 I'm thinking I will work on them more this weekend and see how many I can get cranked out. Luckily they don't have to be postal til October so I have some time - plus I am thinking I want to make a bunch for our gifts here!!!
There is a new challenge over at
JS
posted - two actually. You have a chance to win a fabulous card kit from
Kelly at Keep In Touch
. You should check us and jump in to play and have a chance at winning one of the two fab kits Kelly sponsored!!!
Well, I'm going home this weekend. I need to make arrangements for utilities, internet which is crucial to my online classes (thank goodness I chose to do online classes and not campus classes) and a few other details. We finally made the decision to just move back home when our owner finally sells all his properties in Texas at the end of August. It was a hard decision to make because there are so many "if" and "could be" and "maybe" things dangling in the air but I have to do something soon because my kids start school soon and I really do not want to put them in school here in Austin for 2 weeks to pull them out and toss them into a different school.
Well I need to get working on my card for one of the new challenges to try and win myself a yummy kit - the challenge isn't due til Tuesday but I will be gone from Friday to Tuesday and my first class is tomorrow and my 2nd class Thursday. I have a full week not to mention the fact that I need to figure out what scrappy crap I want to take with me to work on - might be able to finally get my Mom to make that first cut!!!
Happy Scrappin' all............over and out ya'll.....................