I hosted the July 1st through 15th card challenge over at Just Scrappin' and my challenge was to create a card inspired by this magazine cover:
I really loved the feel of this cover!!! My example was inspired by the hat and I just knew my Lily image from Pink Cat Studios was just perfect for it!!! Here is my sample: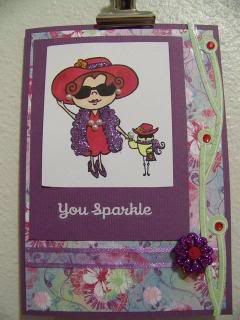 Now, the girls really outdid themselves once again!!!! Here are their cards:
And as always, I just couldn't choose a winner so I submitted their names to the random list generator and the winner was chosen this way:
There were 7 items in your list. Here they are in random order:

1. Cristal
2. Cait
3. Aymee
4. Ally
5. Carol
6. Cherrie
7. Jenny

Timestamp: 2008-07-16 19:36:59 UTC

So, congratulations Cristal!!!!

Now, I am keeping her prize a surprise but I couldn't keep the package I made for it a surprise any longer, I just had to show everyone!!!!


I started out with a bare essentials magnetic hinged box by Creative Imaginations, some Basic Grey Phoebe papers, Pink Cat Studios QT Hooty Stamp, googlie eyes, stickles, Fancy Pants crocheted flower, paper studio glitter brad, hand made flowers and black cristal stickers by Mark Richard.

From the top: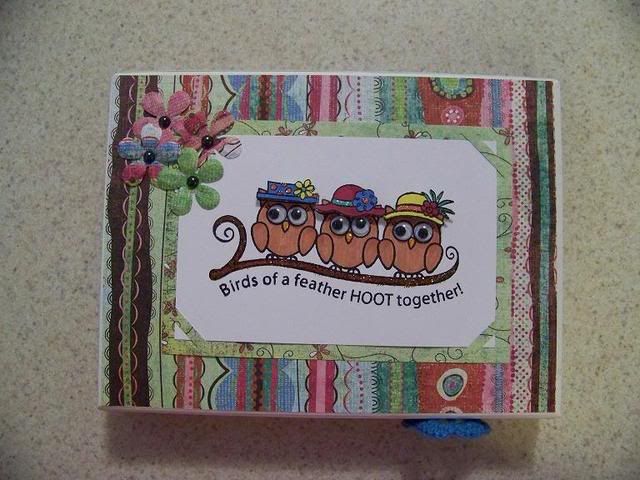 From the side:




And the inside (minus the prize of course: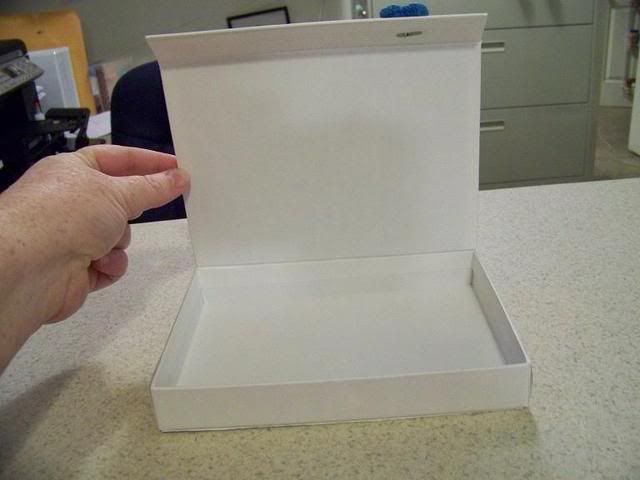 Thanks for looking!!!

Happy Scrappin'.............and again, Congrats Cristal!!!

Over and out ya'll..............