Cait has been talking about an art journal for a while now. She keeps saying she is going to make one and never does. This morning she pulled out some Elsie papers and said she thought she wanted to use those on her art journal but she just didn't know what to do though. I finally took the papers from her and shoo'd her out of my room.
About an hour later along came Lily on the front of Cait's new art journal: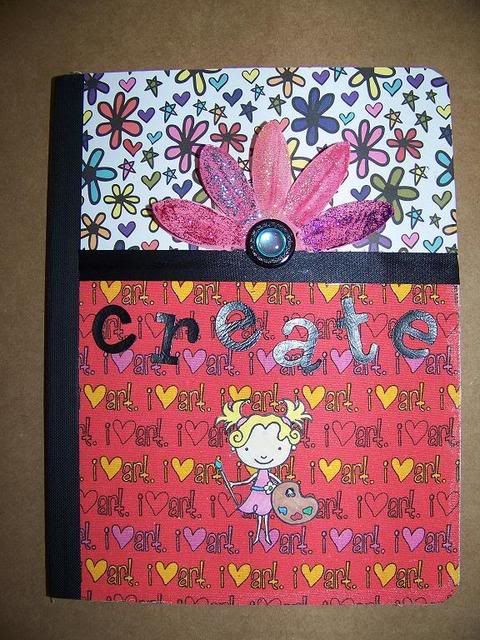 You like??? Cait loved it which made me happy!!!
Thanks for stopping by!!!
Happy Scrappin', over and out ya'll!!!!