Tomorrow is Thursday and every Thursday brings the DT reveal at Charisma Cardz!!! I just love Thursdays (and Mondays too LOL)!!!
Here is my sneak preview for tomorrow:
Are you confused?? Yep, it is what you think it is - a plain brown paper bag typically used for sending lunches to school with children. Come back tomorrow to see how I transformed it!!
Now, I got a loverly blog award from my darling
Carly
!! She is so fun and I don't just say that because I am working on a temp basis for her DT, I say it because I just love her attitude and personality - it would be amazing to live near her as I know we'd have a blast and probably end up in trouble!!! LOL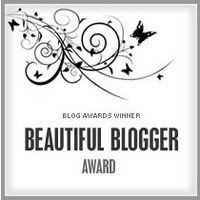 This is really a sweet thing and I must pass it on to a few ladies that I just really LURV!!! If I didn't link you please don't be upset with me - it would take me days and days and days to list everyone!!!
Carol
- This woman is so sweet, amazing and beautiful! I loved getting to meet her this past April and treasure the time I got to spend with her. She is truly a talented lady and the momma of a dear friend of mine!!!

Aymee
- Wow, is there enough time and words for me to write about this chick!!! I also met Aymee this past April and like with her momma, I treasure the time I got to spend with her. Aymee is so sweet and cute and talented. Her style is amazing - she can adapt to any challenge you put in front of her. I am always amazed when I check out her blog - her work is just amazing!!
Kerri
- This chick is on fire lately! She has been cranking out some stuff that has knocked my socks off!! Not to mention she is absolutely adorable!
Danielle
- Danielle is a new online friend but I am just in awe of her talent. Her kids are just adorable and are the perfect scrap subjects! And Ms. Danielle is a Texas girl too!!!
Niki
- When you talk talent and a heart of gold you should immediately think of Niki. Her work is so beautiful and touching. Niki has been through so much but is so strong. I "met" Niki online a couple years ago and have been a huge fan of her work from day one!
OK, I need to go finish dinner but I could honestly sit here and go on and on and on about my talented friends!
Thanks for stoppin' by and happy scrappin'!!!