Today's reveal is a sad occasion. I must tell you that
Am I A Scrap Addict - Sketches
will not be doing any reveals after the July 15th reveal. Today's reveal will be my last **insert sniffles here** reveal as a DT member. All good things must come to an end and new doors DO open!!!!
Onto my card!!!
This month's sketch was definitely a challenge for me. I twisted and turned this sketch in circles knowing what it was I wanted to do just not having the stamps I wanted to use!! So, I finally improvised!!! I pulled out my cute and never inked **insert gasps here** Changito stamps and voila', I came up with something close to what I was wanting to do!!!
Here is the sketch De had us work with: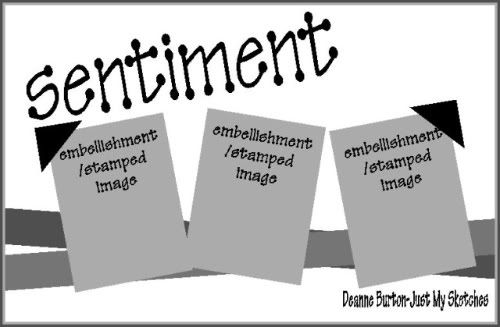 And here is, my final card as an
Am I A Scrap Addict - Sketches
DT member: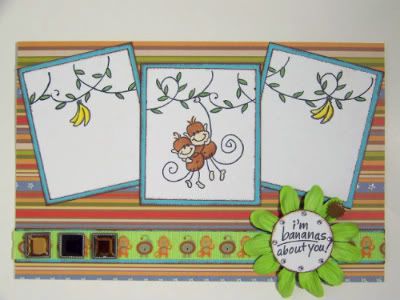 I just want to thank De for the opportunity to be on her DT for the last year and wish her lots of luck on her future endeavors!!
I'm also using this card as my entry this week at
Charisma Cardz
since the theme is anything goes!!!
Thanks for stoppin' by and happy scrappin'!!!