WOOHOO!! It is that time! Did I mention I love Mondays and Thursdays? They are my two reveal days for the DT's I am on and I am always so excited to showcase the new challenge for the week!
This week at
Charisma Cardz
we were challenged to create from a sketch!! Now I totally love love love sketches so this was right up my alley. The sketch is posted over at
Charisma
so go check it out and play along with us this week! I did flip a few things on the sketch to make it work for what I wanted to create but I tried to stick as close to it as I could.
Now, you are probably wondering what the heck was yesterday's post about, I don't see a paper bag! Well, yes you do! My card is made from a paper bag this week as I combined my DT challenge with the
Just Magnolia monthly challenge
!!
So here is the bag I started with - yep, the same pic from yesterday:
Now silly me didn't think to take pics as I was making it to show the stages of creation - typical of me!!! LOL But, here are pics of the completed bag card:
Front:
Open:
Open - left page: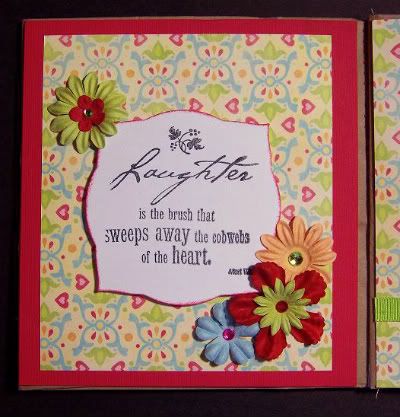 Open - right page, left blank for me to write a little note on when I send it out:
The right page pull out - this is the mouth of the bag and I made a pocket to put stamped images in for my recipient: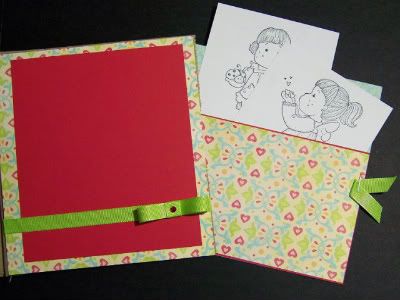 And, just so you know it is a paper bag, the back:
When I put the ribbons on the inside to tie showing on the front I sewed a seam to keep them in place so that is the stitching you see on the back.
I hope you like it and hey, give it a try! The funny part is I used to make the paper bag mini albums (years ago) and I forgot about them but now, I have so many ideas flowing to use these on!!!
The most asked question I get is what colors do you use on the images you color? Well, I have my Copic markers sitting in front of me:
And I kind of just grab, doodle to find out if the color is a.) right for the papers and b.) the coordinating color. As you can see, I took the pic after I finished coloring so I rubber banded the colors I used on my image and I even left my paper that I check colors on nearby so you can a partial glimpse of my process.
I hope this kind of helps out those who have emailed me - I will try to do better on each image I color by snapping a pic of the colors I use each time but if I forget please forgive me as my desk usually looks like a tornado went through it right after coloring..LOL
Thanks for stoppin' by and happy scrappin'!!!