That is the challenge this week at
Charisma Cardz
where I get to make my debut as a stand in designer while Leanne is moving to Dubai! I'm very excited for the opportunity to work with these girls as they are quite the group of talented ladies over there - not to mention they are friendly as heck! So, stop by the blog and check out our designs and then alter something of your own for a chance to win some stamps donated by our generous sponsor, DRS Designs - I bought my first DRS stamps this past January at a stamping show in Grapevine, TX and I just love them!
My altered item: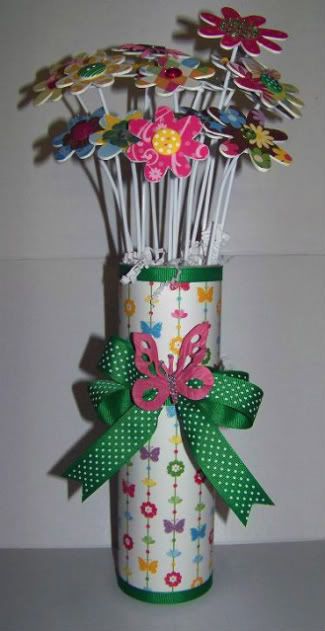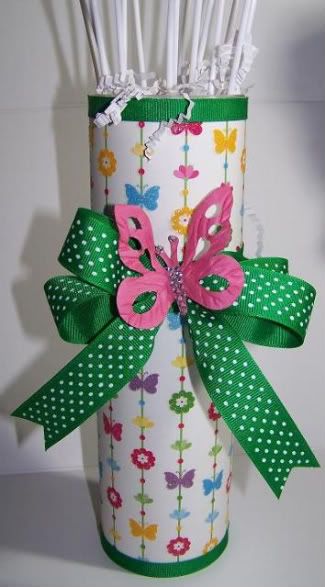 This was a "plain & simple" chipboard flower kit from Doodlebug Designs. I bought this over a year ago and it has sat on my desk in 3 different houses in its container just waiting to be altered. When I saw my debut challenge for
Charisma Cardz
I knew it was time to bring it to life! I used an old paper stack on it by DCWV called Blossoms & Butterflies, Prima flowers, Prima butterfly, gems, buttons and ribbon from my stash. The original set has the flowers standing straight up but I used my embossing gun to heat the "stems" just slightly so I could bend them a little for a more "realistic" feel - well as real as chipboard and plastic stemmed flowers can be! I had a blast with this challenge and am grateful to the girls at
Charisma Cardz
for letting me play with them while Leanne gets moved. I wish her a safe and happy move!
Thanks for stoppin' by and happy scrappin'!