Well, have ya? If not why?
This week at
Charisma Cardz
JoAnne challenged us to a fun sketch. I have to admit I am usually not stumped by sketches but this one, for some reason, had me scratching my head til I started cutting the paper. Once I made that first cut it all just fell into place.
I used stamps I got last spring by The Cat's Pajamas and I just love them!!! I have another 2 sets that I need to get inked up but honestly, I have way too many stamps!!! But yet, I want more!!! I also used papers by BG, a Prima flower and misc cardstock from my stash!
Here are the Copics I used for this: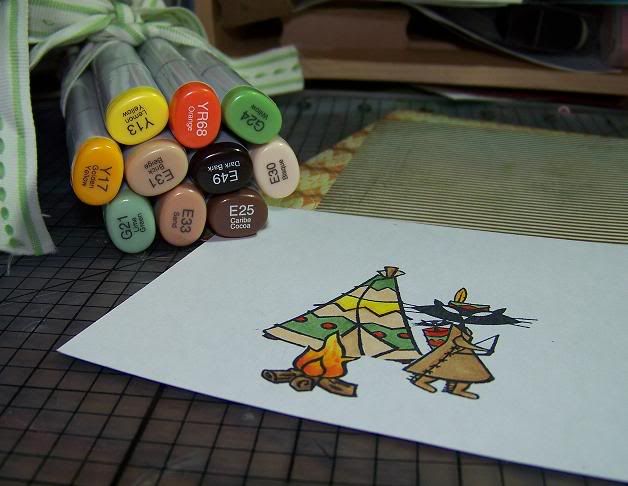 I almost forgot to post a winner from the Serendipity technique card I posted on the 21st - EmmaH said:
"Love this technique, thanks for sharing the directions. I tried it out and it turned out great! http://paperaddictsanonymous.blogspot.com/2009/07/simple-is-best.html"
Thank you to everyone who played along with me and Emma, if you will email me at craf_t_scrapper@yahoo.com with your mailing address I'll get a little something out in the mail to you!
Thanks for stoppin' by and make sure you head over to
Charisma Cardz
to join in on the fun we have each week AND check out the fab work by the rest of the DT!!!