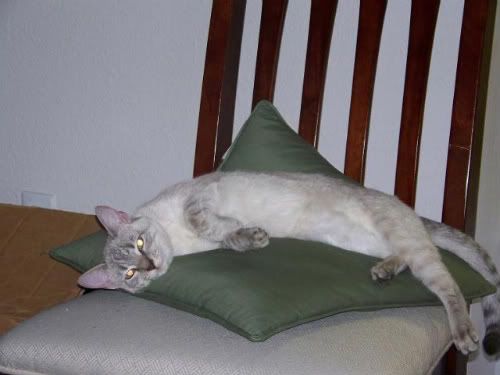 Well she sure thinks she is!!!! After I finished photographing my altered box in the last post I turned around to see our dah-ling kitty all relaxed on the dining room chair and the first thing that entered my head (other than I need a picture of this) was: Queen Kitty!!!
She very happily laid there and posed "prim and proper" for her up close and personal 15 minutes of fame!!!
Thought you might get a giggle like I did out of this!!!
Thanks for stoppin' by and happy scrappin'!!!