Well, this is it for me today I am thinking!!! I got a lot done and I have a HUGE mess to clean up. That is the only thing about scrapping that I don't like - the clean up!!! I think I am the world's messiest scrapper as I seem to need to pull EVERYTHING out when I work.
On to my LO!!! Jemez Falls - absolutely beautiful! Took this picture when we went hiking on my birthday in the Jemez Mountains here in New Mexico. The falls were amazing I just wish we'd taken the other trail so that we would have ended up at the bottom of the falls to play around a bit - next time!!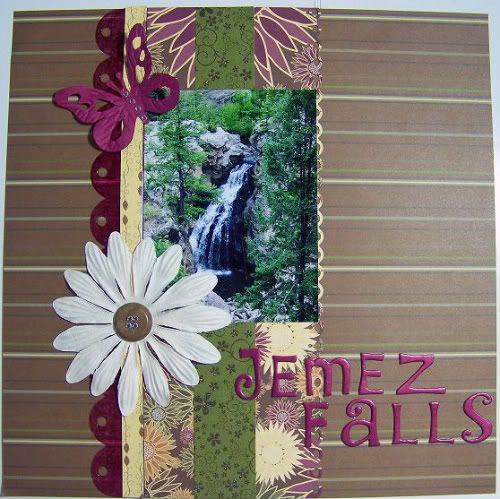 Thanks for stoppin' by and happy scrappin'!!!