OK, for the record:
I am a really good cook. I can cook and bake just about anything you could ever want......................except BREAD!!! I have struggled and struggled trying many recipes - one that is proven successful by my friend Cristal - and still, my bread sucks!!!!
Until today!!!!
I may have, what will be the first successful from scratch loaf of bread that I have ever baked. Now, it looks "purty" but we haven't cut into it yet to see so I'll have to update ya later but for now, look at my bread!!!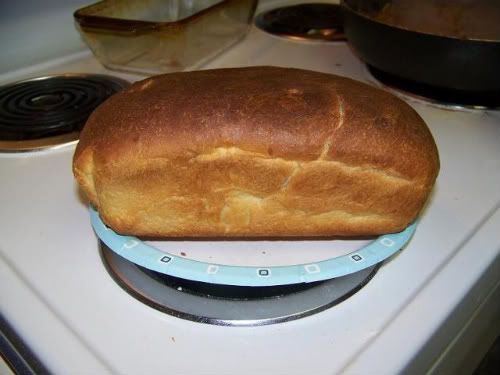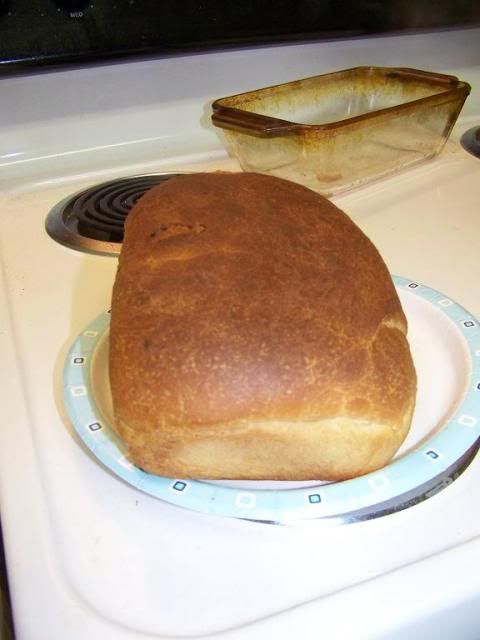 Cross your fingers that it tastes as good as it looks!!!
On another note, I am saddened today by the loss of both Farrah Fawcett and Michael Jackson. I watched both while growing up and it seems just so surreal. They will be forever in our hearts.
Thanks for stoppin' by and happy scrappin'!!!
UPDATE UPDATE UPDATE UPDATE UPDATE UPDATE
It's delicious!!! Look how "purty" the inside is too!!!
I know, it is silly to get so excited over bread but you truly don't understand the painstaking hours I have spent trying to get a loaf of bread right!!!