I managed to finish up something scrappy tonite!!! I made this card using the sketch over at
PageMaps
and well, I followed the sketch almost exactly!!! It is crazy how it worked but as soon as I saw the sketch I knew I needed to use my butterfly stamp and stamp it on a transparency and a piece of patterned paper to create the illusion of the wings flying!!! I hope you can see the transparency from this picture, if not I'll take another in the morning with a side view. This is actually a technique I love to do. If you haven't tried stamping on a transparency to create your own overlays for projects you really should - it is easy and fun but one tip, use StazOn ink to avoid a mess!!!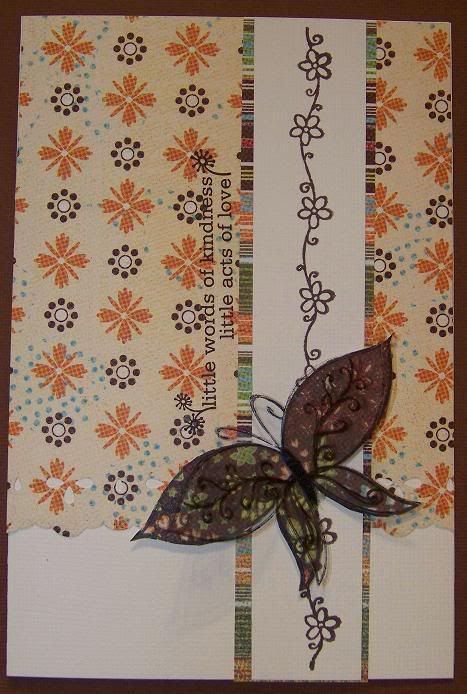 Thanks for stopping by!!!
Happy Scrappin'!!!
*****Edited*****
Good morning!!! Here are 2 pics for a better view of the transparency layering of the butterfly!!! As always, thank you for stopping by and happy scrappin'!!!