The weekend is just flying by with all the scrappy fun I've been having. As I mentioned in the prior post Treasured Scrapbooking has been having an online crop this weekend and it was has been so much fun!!! Wow, the challenges have all been so great!!! In addition to the previous posts work I have completed the following:
Erin's Blindfolded Recipe Challenge: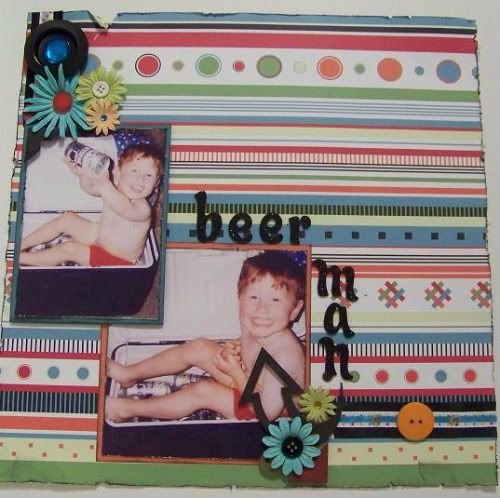 Material List:
CS = Bazzill
PP = SEI
Flowers = Prima
Letters = Thickers
Chipboard = Bo bunny, Making Memories
Buttons = Stash
Ribbon = American Crafts & Stash
Gems = MAMBI
Aimee's Gift Card Holder Challenge:
outside: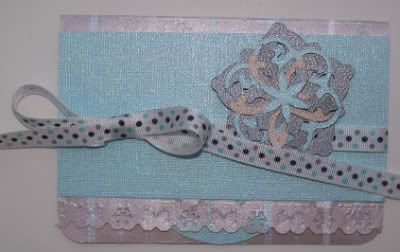 inside: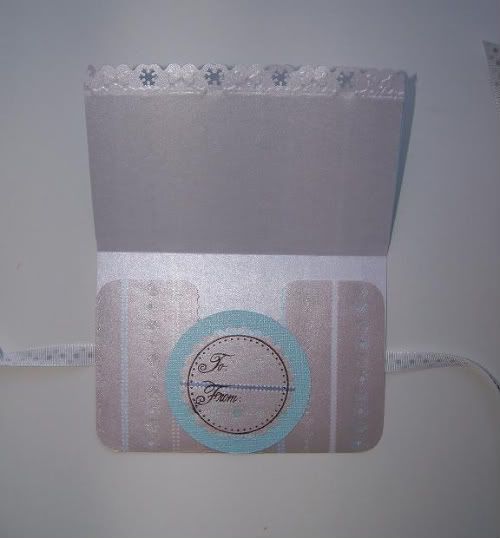 Material List:
PP = Heidi Grace
Stamped Image = Hero Arts
CS = Bazzill Bling
Snowflake = Cricut Cart JoTS
Tracey's Gifts From the Heart Challenge: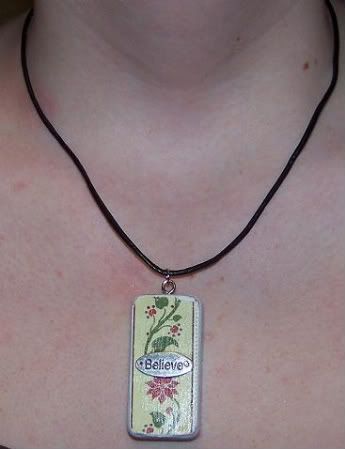 Material List:
Jewelry Cording, Clasp & O Ring
Domino
PP by Making Memories
Krylon Sealant
Hero Arts Gem Stones
Hope you enjoy!!!
Thanks for stopping by and looking!!!
Happy Scrappin'