So sorry for posting this late!!! Yesterday was our release at Am I A Scrap Addict - Sketches and as I always say, fabulous work by everyone!!! I really love seeing the different takes on the sketches!!!
So, here is the sketch I worked from :
And here is my card: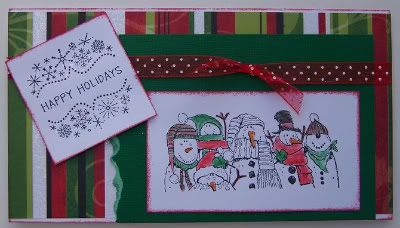 I've been so busy with school I haven't had time to really work on anything else but I'm hoping to finish up my Christmas cards this weekend and two layouts I started working on Monday.
Take care and have a great one!!!
Happy Scrappin'!!!