I have shocked myself but yes, I have already scrapped some pictures from today!!! Totally unlike me but I'm thrilled with this 2 page layout!!! Page 2 is based off a sketch challenge from the meetup group that I belong to here locally. I had tons of fun making this, hope you enjoy!!!
Page 1: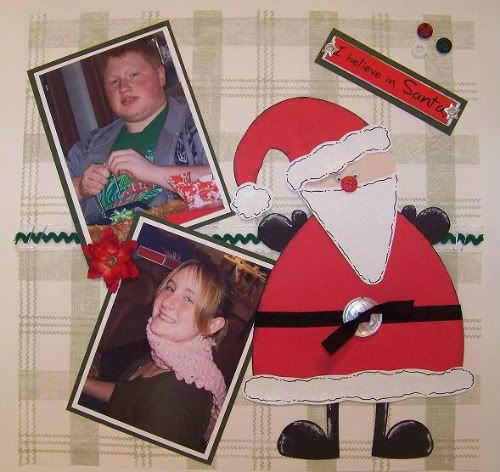 Page 2:
And then check out my gift from my parents:
Isn't she awesome!!! I am a huge I Love Lucy fan and have several collectible things but this one tops them all I think - well, it runs neck and neck with a street sign I got for Christmas a couple years ago!!! LOL
Anywho, it is getting late and everyone is tired so I think we are all heading off to bed. I hope you all had a very Merry Christmas and all your wishes came true!!!
Happy Scrappin'!!!