I so love the 2nd and 16th of every month!!! It is when I get to share with you all my DT work for
Am I A Scrap Addict - Sketches!!!
It is also when I get to be inspired by all my fabulous team members work as well!!! I've been really blessed to work from Deanne's sketches this year as well as with all the wonderful DT members. I look forward to a bright and even more creative New Year and hope you will all come and join us for the sketches. Did you know that we don't just have card sketches?? Deanne also has a layout team that reveals twice a month too!!! Layouts are revealed on the 1st and the 15th and cards on the 2nd and 16th!!!
So here is the sketch I got to work from this time. I loved the whole thing but for some reason it stumped me!!! Three card attempts went into the trash before I finally got one that I just didn't hate!!! LOL I am so picky and critical of my work I know but sometimes things just don't work together!!!
OK, I'm shooshing now and showing you the sketch!!!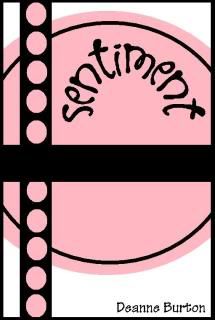 And now for my card:
Material List:
PP = I think it is Rusty Pickle - all I had was a small piece left so I can not remember for sure!!!
CS = Misc from stash
Ink = Tim Holtz Distressing Ink Faded Jeans
Chipboard Letters = Heidi Swapp
Image = I can't remember and I can not find the stamp right now!!! LOL It is either Inkadinkadoo, Stampendous or Stampabilities as I bought it at Hobby Lobby!!!
So last night was my last official gotta be there class. It went well and I'm really excited for the term to be over so I can have a few weeks of nothing to do!!! This term really stressed me out but things should get easier from here!!! My final in one class was a paper I've been working on step by step over the last 9 weeks with the class and then I ended up doing more research to strengthen it up yesterday. I submitted it and am waiting on my grade which will be out by Christmas she said. In my other class I have 3 exams today and then finished my final project for that class which was analyzing medical charts, pulling out terms that the average person wouldn't know, breaking them down into their basic forms of prefixes/root words/combining letter/suffix, defining them in medical terms, defining them in laymen's terms and then writing a 500 word "script" over the findings of the medical chart to explain to the patient exactly what procedures he had done in words that would not confuse him!!! That one almost killed me but it is done - I was a few words short but oh well, ding me for points because I can only BS so much before it starts sounding stupid and I'd rather it be clear and concise and a few words short than jumbled with a bunch of filler words.
So, after my exams today I can relax til mid January when I'll be taking anatomy and physiology and introduction to software (that class will be a breeze considering I'm pretty proficient with computers and software, thank goodness!!!).
Anywho, off to shower and get my day going since I slept in today - that bed was way too snuggly warm with the weather being cool here, just wish it would snow!!!!
Thanks for stopping by and if you decide to give one of Deanne's sketches a go definitely post a link to your creation from this sketch for me to see!!!
Happy Scrappin'