Wow, where did the year go? It seems like just yesterday we were starting 2008 and here we are coming to a close. So much has happened this year from the good, bad and the ugly. Overall though I continue to feel blessed through all the trials and tribulations we've endured. I know as a couple Rob and I have grown even closer and stronger in our love and our marriage. My children have become wonderful young adults and for that, I am overfilled with joy. So to all of you, I wish you a very Merry Christmas and hope all your wishes come true!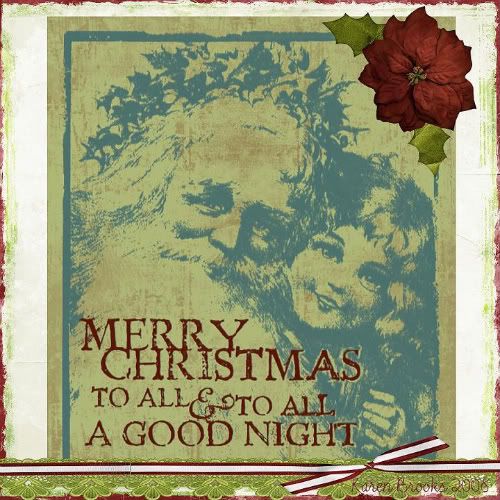 This was made using the free holiday kit from
Polkadot Potato
!!!
Thanks for stopping by, Merry Christmas and happy scrappin'!!!!