OK, this card was for a challenge I found at
Pretty Pressings
while blog surfing. I thought the sketch was so simple and gave me lots of room to play so why not give it a shot!!! Well, I was working on my card for the JS New Year's Eve and I totally screwed it up so, I'm doing double duty with this one for now!!!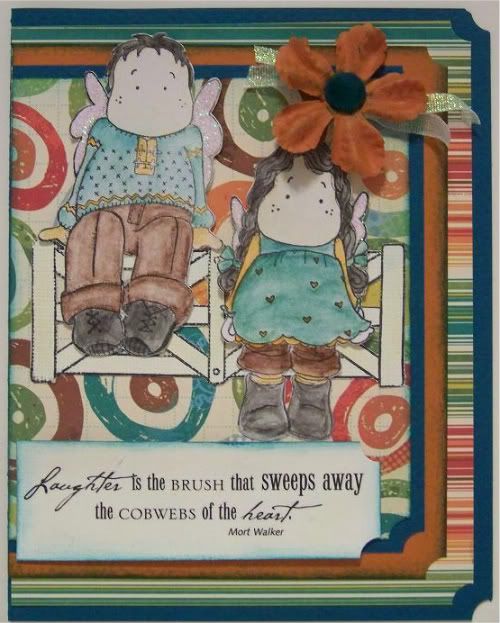 If you haven't checked us out what better time that during the New Year's Eve crop. We have several fun challenges up!!!
Thanks for stopping by!!!
Happy New Year and Happy Scrappin'!!!