...........in the form of rubber stamps!!!!
Does anyone else just love Elvis??? I sure do and I know a few others who are just crazy about him as well. I'm not sure if these stamps are new or not, but they are so new to me.
Go over to
Cornish Heritage Farms
and check out these Elvis stamps plus a few more!!!
I am really loving these stamps - oh boy, I'm in trouble!!! So many new stamp sites I've found and loving them all!!!
Have you guys seen
Pink Cat Studio Stamps
yet??? That is the link to the blog - she makes some darling softies (stuffed creations) too that I just love. You can shop all the fantastic stamps over at
Pink Cat Studio's store
. Let Melissa know I sent you - she'll be glad to see you!!!
I'll post some other new stamping sites I've found soon - I'm gonna be enabling all of you ladies out there to shop more!!! LOL
Over and out ya'll................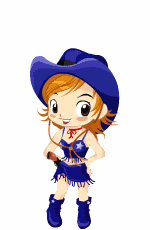 ooohhhh a PS!!! My Daddy asked me to make two more of my baby books for two girls that work for him!!! I love making those books but I love it more when my Daddy is proud of my work!!!