Well, I made myself do something tonite. I surfed the blogs out there in webland and wow, did I find a new source of amazing inspiration. This lady's stuff just absolutely rocks!!! I was so inspired by one of her creations that I totally lifted it!!!
Her name is Angie and her blog is known as
Chic n' Scratch
. Make sure you swing by and check out what she is doing - wow, I'm loving everything I've seen by her. She even did video's on how to make some of the things she has on her blog - really awesome stuff!!!
So as I was saying, I was so inspired by her Post It note keychains that I totally lifted them tonite!!! I have only gotten one complete that I like - the Post It notes I had on hand weren't the same size as in Angie's demonstration so I had to do some adjusting until I got the measurements just right.
Here is the one that I made - inside:
and out: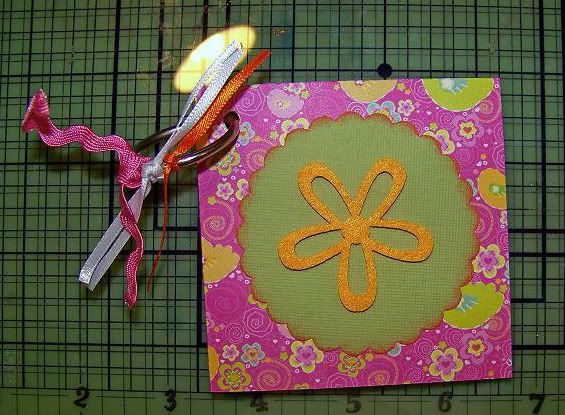 This one isn't near as darling as the ones she has made and posted but I just love the concept of it!!! I'm contemplating on what I can do to them to give them a little something more - not that they aren't just fabulous the way they are, but tossing this into my purse would get it ripped up right away. I'm thinking maybe a piece of ribbon that would wrap around it under the scalloped piece to tie it closed. I will have to give that a try later.
Anyway, make sure you check out Angie at
Chic n' Scratch
and leave her some love on her fabulous work - I know I will be stalking her blog from this point forward. I am so happy I found it!!!
Happy Scrappin'!!!
Over and out ya'll!!!!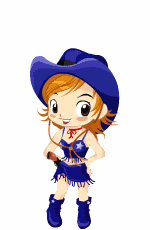 PS................I forgot to mention my supplies, LOL: Patterned Paper by K&Co. Berry Sweet line, Cardstock Scallop cut with Marvy Uchida Pink Circle Scallop and edges inked with Colorbox Cats Eye Orange Pigment Ink, Felt flower by Queen & Co., Ribbon misc from stash.