Well, today was pretty uneventful. I managed to finish up some more Post It Note Keychains and a journal. I have a couple other things on my plate for tonite and hope to get them done so I can show them off!!!
Here are the rest of the Post It Note keychains:
And here is the journal I made for my friend Julie - hopefully she won't look here for a few days so I can get it in the mail to her!!! LOL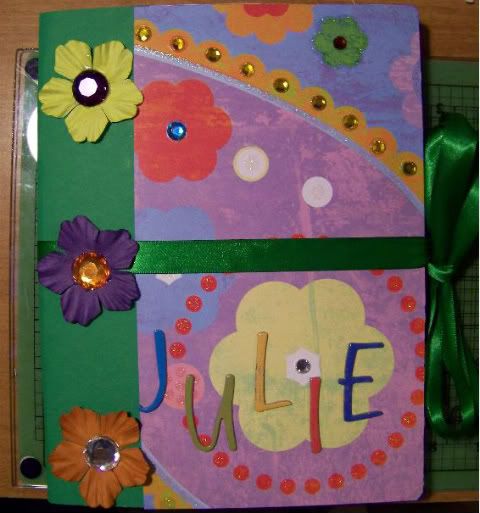 That is about it for today so far........more to come I hope!!!
Over and out ya'll!!!