I worked on a card tonite and loved the sketch over at
2 Sketches 4 You
so much that I just had to use it with the downloaded image from
Pollycraft
so I could play in the challenge this week which was to use ribbons and flowers. I don't own any Polly stamps/images so the one freebie they had to download was what I used. I really like what I am seeing with their stuff and glad I stumbled upon the site tonite while looking for a few more card challenge blogs!!! I sure hope I can get some images/stamps soon from them so I can play along in the coming weeks - not to mention the images are just darn cute!!!
Let me know what ya think - I kind of like this one a lot!!!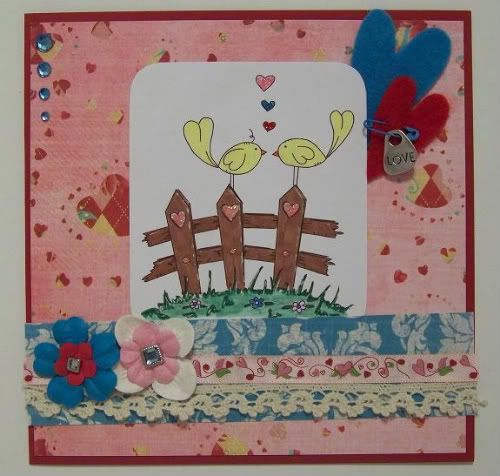 Thanks for stopping by and happy scrappin'!!!