Yep, it is ALREADY that time again!!! Can you believe it? Feels like yesterday I posted my reveal for the 1st!!!
OK, enough of my chatter!!! Today is the Card DT reveal at
Am I A Scrap Addict - Sketches
!!! We had a fun sketch to work from this week and I had a blast using my new Snoopy stamp to make this!!!
Here is the sketch we worked from :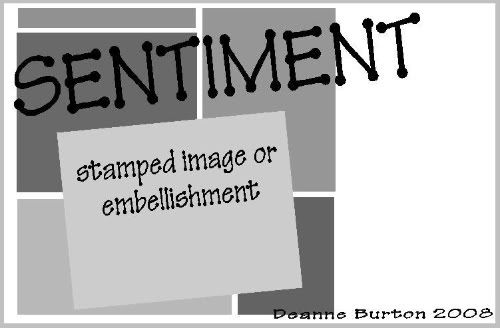 And here is my card: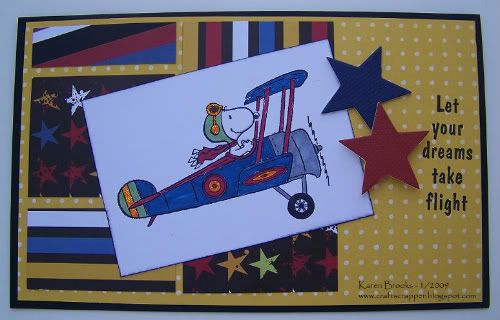 So, what do you think??? I had a blast with this card and think it is one of my fav's as of late!!!
I found a new place to hang out!!! No, I don't usually board hop but some long lost friends are all hanging at
The Shaker Box
and I had to stop in for a visit!!! I def think this will be somewhere I make a regular appearance. It is really great to be back with some old scrappy friends, some that I haven't had any contact since all the drama last March. It seems that the old addage "what comes around goes around" has finally happened!!! It is a sad situation but more than deserved. I just hope that reality will be seen and help is sought out! Check out the blinkie for the site - how dang cute is this???
This week has really flown by!!! Another week of classes and my first week of being home all alone during the day. I have gotten some stuff accomplished but not as much as I would have liked. I did get my guest DT kit for
Keep In Touch
and boy oh boy you are gonna love this stuff!!! If you are looking for the perfect kit make sure you check out Kelly's kits at
Keep In Touch
as they are always chocked FULL of papers, ribbons, bits and baubles that will make the perfect pages, cards or altered items!!! Wanna see a sneak peak of my kit??? OK ssshhhh as this is supposed to be a total surprise until February but I'm a bad bad girl and gotta give you a little peak!!!
OK, so yeah I know that was just wrong of me but I just had to share SOMETHING!!! There is pink, red, black, chocolate, bits, baubles, ribbons, just TONS of stuff that I am working with!!! I can not wait to show you more in February!!!
Thanks for stoppin' by and happy scrappin'!!!